If you've ever had a turkey leg at the Ren Fest, you know how good they are...
Today's challenge is to come up with some equally good tasting turkey legs, right here at home! I soaked the legs in a brine overnight, and just put them out on the smoker. Here's what they look like right now...
Oh yea, there's a pork butt out there too. I couldn't let all that surface area on the smoker go to waste!!!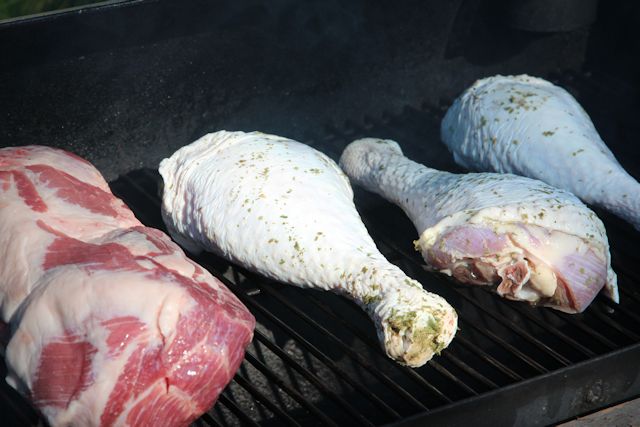 Mike...