Just wanted to remind everyone I made a series of videos on how to layout and create a teardrop trailer in Google SketchUp. I used the free version of SketchUp 8.0. There is a newer version of SketchUp now, but the program is basically the same.
I based this trailer on the Grumman 2 design by Andrew, which can be found in the Design Library under the Design Resources at the top of the screen. It is not an exact copy, but you should get the idea.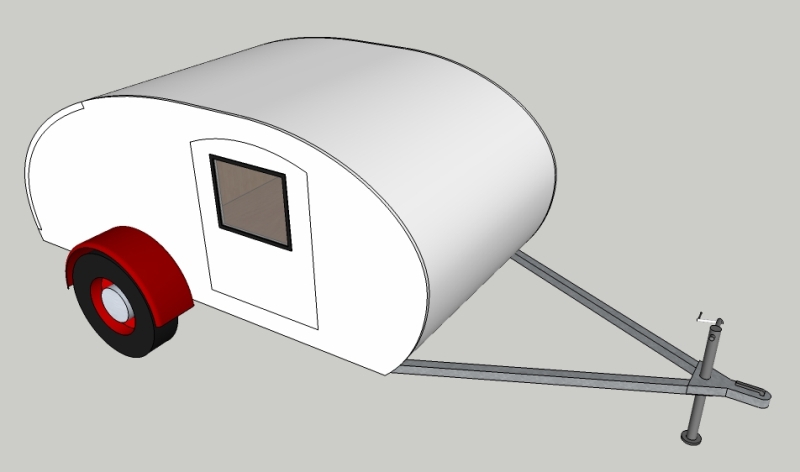 Hope you enjoy and learn a little along the way.
Here is a link to the video series playlist on YouTube
http://www.youtube.com/playlist?list=PLE232575796E3DB49
Please like and subscribe to my YouTube channel. I am considering posting more videos in the future. Let me know what you think.
Thank you,
Dan