We want to share you special day with you. In the menu above we have a calendar so you can put the date in.

Those of you who have been on there please check to see if you are still there. The computer seems to have dropped some. I have missed a few already.
:(
And Sam I am
........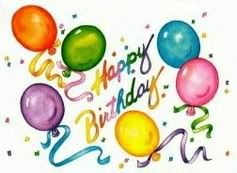 On the 2nd of July.
Again please check. If you can't make the calendar go forward a few years post here and I will try to get to them.