Below is a list of trailers from people who have supplied their trailer(s) size and weight. It is listed alphabetically by forum member ID. Some of you requested changes to your trailer's weight and others requested that their trailer be included on the chart; so, I have updated accordingly. We now have 131 trailers with size and weight documented.
Please do not ask for any other sizes to be entered as we are out of room for any more columns.
(Sorry, this is the best that I can do. With the latest column adds, when you try to enlarge the print, the right side cuts off, so, you may have to look at the actual picture using a magnifying glass...not kidding.)
NOTE: Angib's chart is still on page 8, unchanged, and a copy of the original chart that he used is included there as well.
Thanks to all who have contributed!
While the print of these scanned pages is small, it can be enlarged in methods such as follows.
If you are using Google Chrome, you should be able to see three black bars in the upper right corner of your screen.
You can click on those bars and select a zoom strength so that you can magnify the size of the print to get a better look.
(There is a similar feature on Internet Explorer.) Please note that the right side of the sheet may now cut off when you do this. If so, you may need to use a magnifying glass or resort to some other technique to read the print.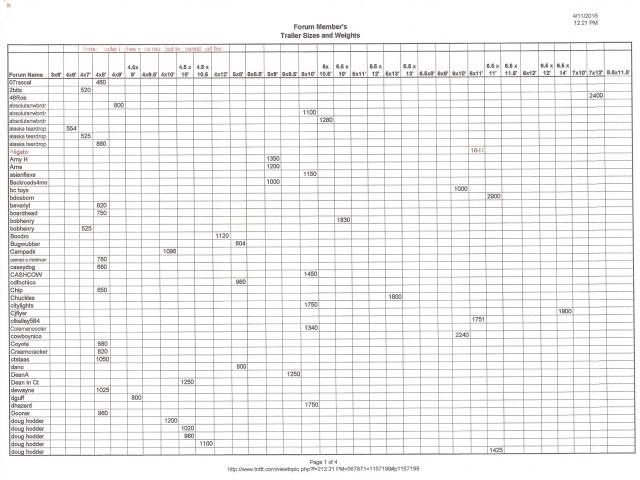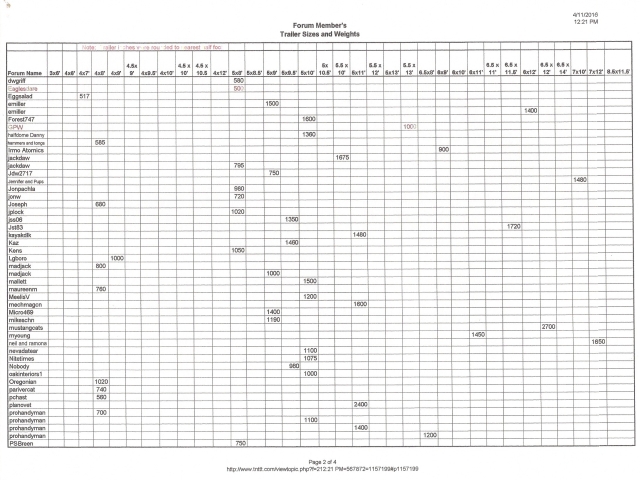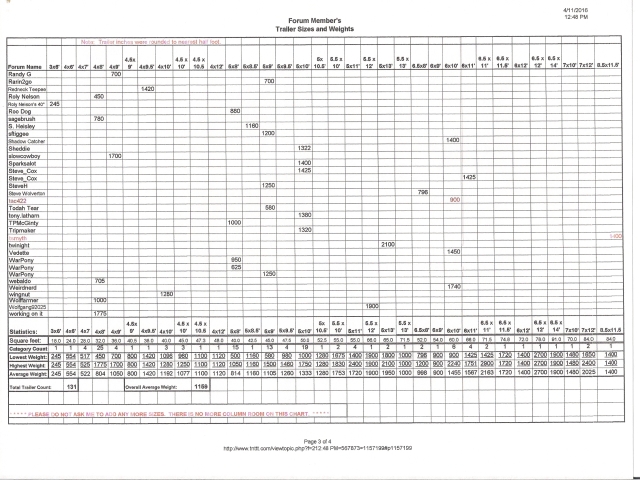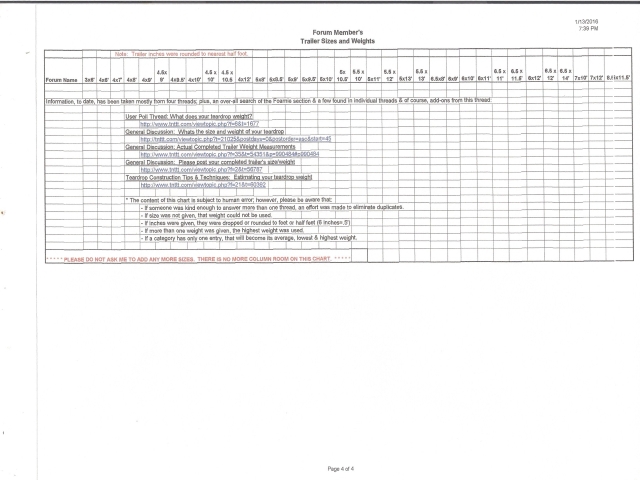 The content of this chart is subject to human error; however, please be aware that:
- If someone was kind enough to answer more than one thread, an effort was made to eliminate duplicates
- If size was not given, that weight could not be used.
- If inches were given, they were dropped/rounded to feet or half feet (6 inches=.5')
- If more than one weight was given, the highest weight was used