This is what I am going to try on my tear drop. It is a small version of the warehouse heaters. It uses a propane torch clamped to a conduit union with of piece of conduit going across the top inside of the teardrop with a florescent light reflector over it that will be painted silver.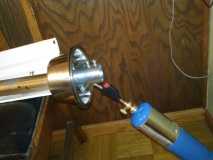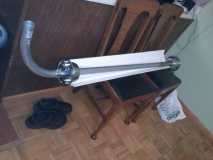 I will use stainless steel dog dishes with a hole thru the bottom as wall thimble mounted to the wall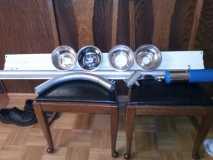 Anybody thoughts on this low cost vented redneck teardrop heater would be apprehended.