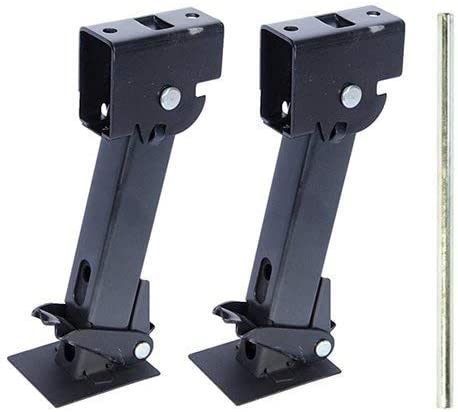 I have a used set of 4 of these guys that I originally installed on my wife's cupcake trailer. They did ok, but she really needed the ability to lift and adjust to account for uneven terrain quickly and in place, no jockeying... I replaced them with large scissor jacks.
Anyway, curious for opinions of just using these, VS a diy "Valterra" type setup? The Valterra seems quick and easy, easier to build a set or two, than crawling around under the trailer, grinding undercoat and paint, and then fabbing up brackets for the metal ones.
Thoughts? Experiences?