I have made window frames to go on the out side of my teardrop trolley top.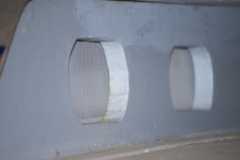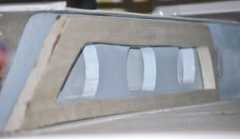 a little hard to see but I cut the top at a 5 degree slant
there will be a pc of plexiglass going over the inside of the window frame.
My problem is it only opens a little and if I want to put hinges on .... that will almost be impossible. I am thinking of adding a back pc to the frame that i can attach the frame to before attaching it to the trolley top side. then making the added pc wider and higher then the fame so I can attach it to the walls.
I plan to install a rod that will go through the inside screen and push the window out.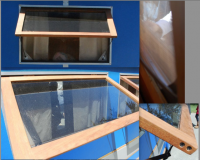 same idea here but it swings up higher and has no problem with installing hinge.

hope I have explained this well enough
Ron