I've been coating some detail on our hatch: the gussets, rain channel, and edges, with black epoxy (epoxy with carbon powder mixed in).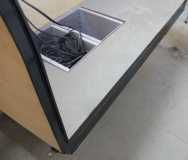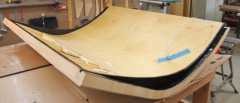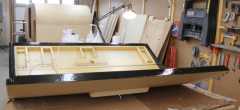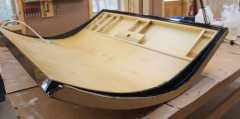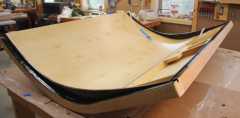 Almost finished (the way I do it, I applied a coat of clear epoxy, then about three coats of black, all with black foam brushes, letting the coats dry and wet sanding between coats. Probably not the best way, by any means, but it eventually gave me the results I desired--filling in the wood grain for a smooth finish), and I was planning on simply applying three coats of polyurethane varnish for UV protection. But I'm wondering if that is the best way to do that?
Does anyone have any opinions about using some sort of black paint instead? If so, any suggestions on type or brand?
Thanks!
Tom