Howdy, As others have said, the two considerations for height are the counter top from the ground and how that relates to the foot clearance above the bed. I worked with my wife's height (she's 5'7" tall) and mine (6'2") and arrived at a counter height of 32". I then adjusted all other dimensions accordingly. My wife is very happy with the height.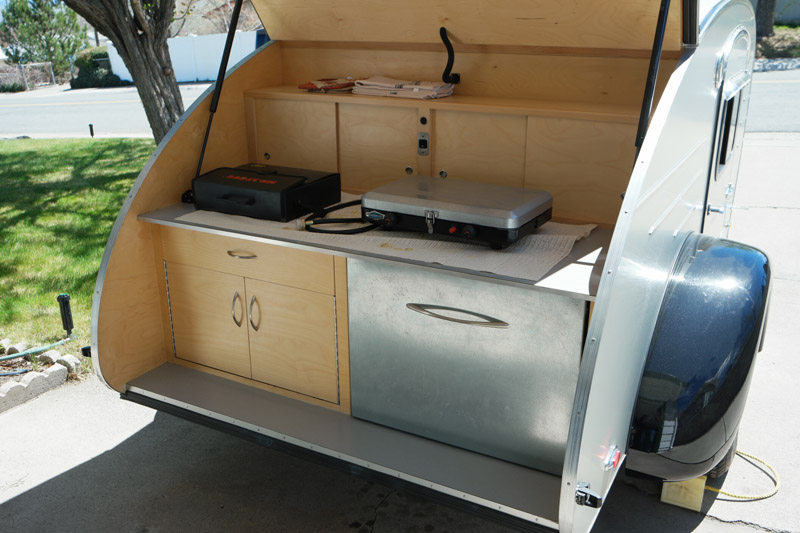 Here's how our counter looks at 32" from the ground.
Our cabinets measure 19 1/2" of space from the deck to the bottom. Our mattress is 5" thick and we sleep very comfortably.
I have never touched the bottom of the interior cabinets with my feet while resting. With bedding and such, we still have over 12" of clearance.
I hope this helps.
All the Best,
Dave