Any more pellet heads here?
I'm going to do my turkey on the pellet smoker this year, with the temp set to 325°F. At that temp it won't take long, but there won't be much smoke either. Let's see if I can find a pic on the web of what we are expecting.
Ah, here's one... it should end up looking something like this. Not as dark as yours, but with that fire roasted flavor!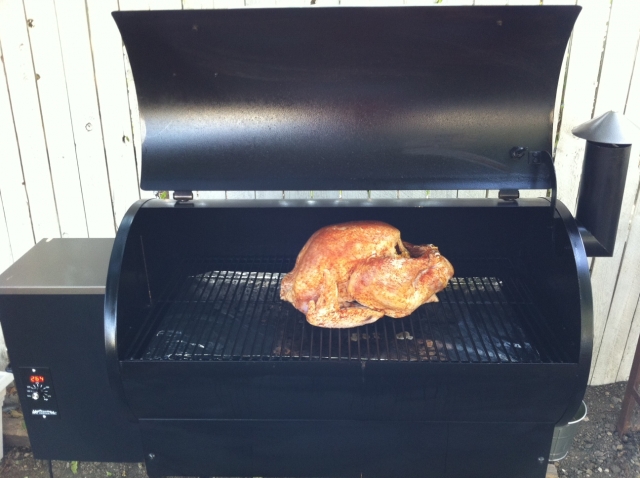 Mike...
edit: opps, I didn't mean to sidetrack the original thread. So I split it and put it here!