Greetings, All!
I'm reaching out in hopes that someone here can either help me find, direct me to, of share my needs with your friends who might know:
I have a mid-to-late-'50s Fageol/Aerojet V-drive unit (for boats):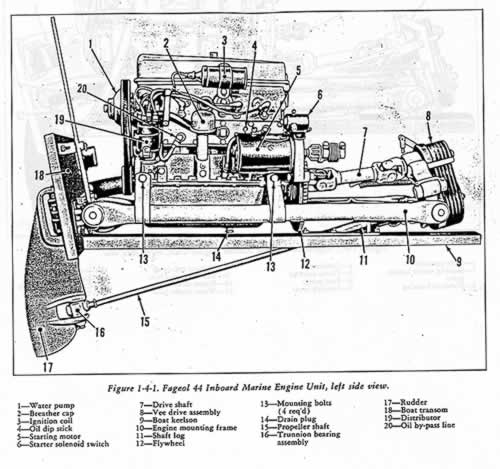 ... it is complete with engine (a Crosley derivative), but I'm missing the prop shaft & prop, shaft log, trunion bearing assembly, and rudder. If anyone can assist me in locating these parts, I'd greatly appreciate it! You can reply, here, or drop me an e-mail at info@lilbear@teardrops.net
BTW ... this unit will be powering the "boat" part of our TugDrop (yes, I will be finishing that project ...

... and fairly soon, if all goes well) ...!
Thanks, and as always ...
CHEERS!