Last summer my wife ran across an antique woodworker's bench that was a "get it out of here and it's your's" deal. Couldn't pass that up.
When it was made it had two vises which I think was rather common for them––one on the side and one on the end. The trouble was that one of the vises was missing. The wood female portion was still attached but no screw. Here's the original screw along with the one I made (It may look a little skinny, but trust me, it's within a sixteenth of being identical).
Here's the unthreaded blank I made with a hand-sawn thread guide cut in.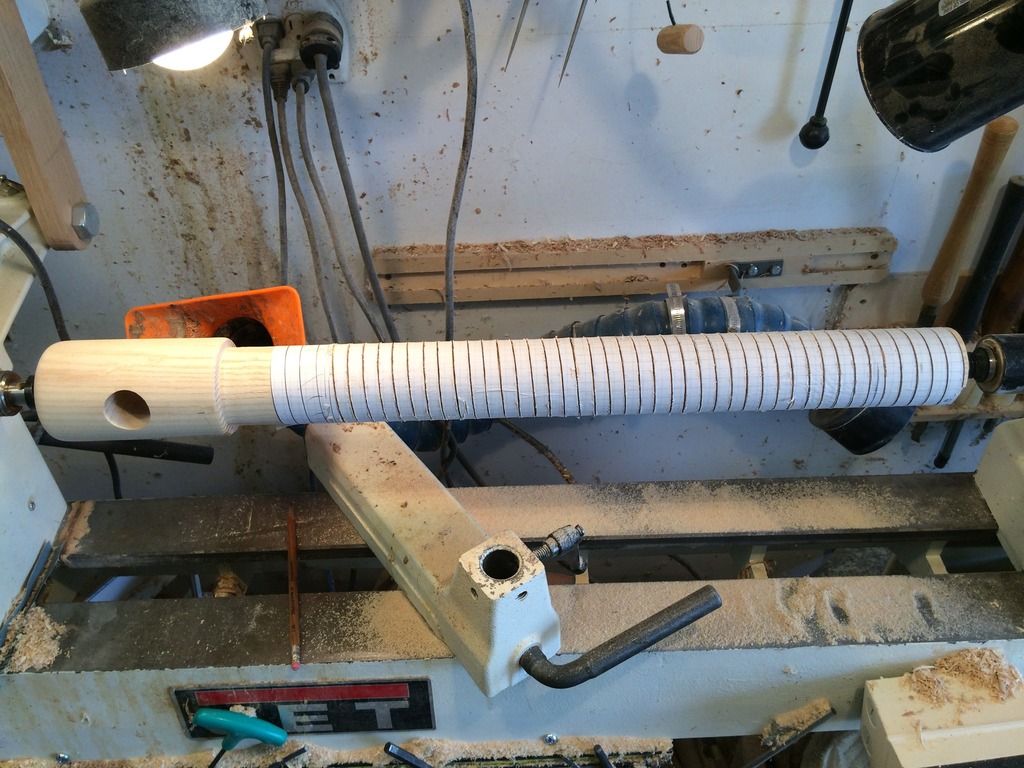 Here's the router jig I used to cut the threads. It had a sheet metal guide, set at the proper angle that the saw cut screwed into. It worked amazingly well.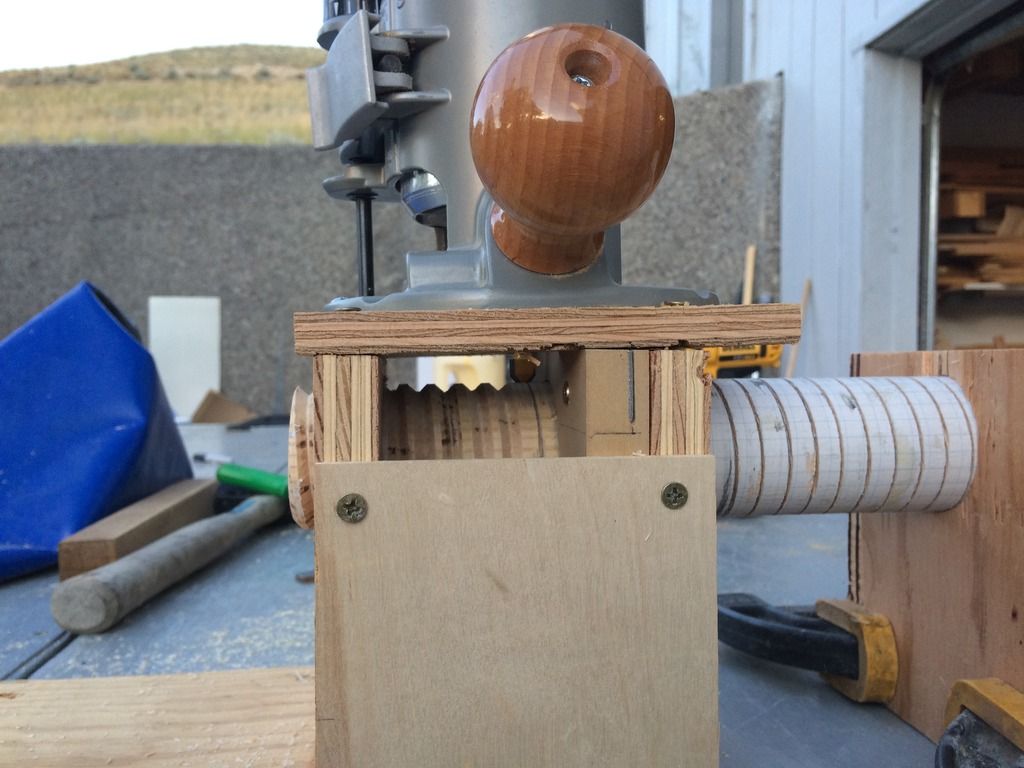 It's amazing what one can do with a bit of planning (and Googling).


Tony