I just found a wealth of information regarding batteries, it's heavily slanted towards Trojan but it's still great information:
Trojan Batteries for Renewable Applications
And some cool graphs!
The one below really puts depth of discharge versus number of cycles into perspective. You can see why the battery manufacturers would much prefer you cycle them down only 20% DOD. The number of cycles goes down from 3000 to around 1200 if you cycle down to 50% instead of 20% DOD. This also shows how a solar panel can really extend your battery life by minimizing your DOD each day.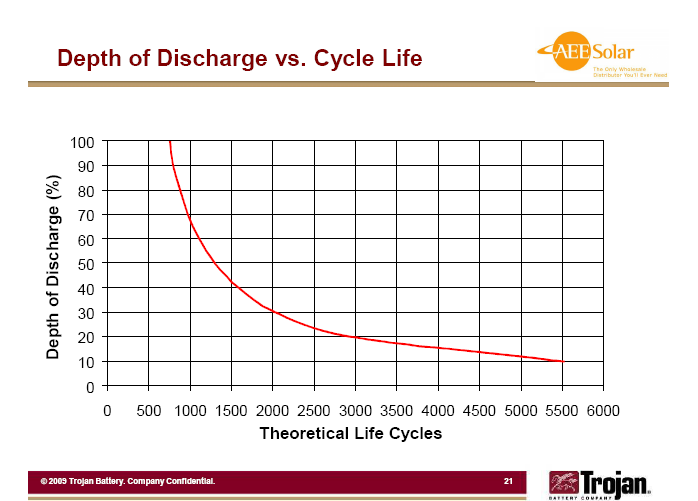 Here's an interesting graph for the next time someone asks about how long they can run a big inverter load. I didn't realize how much battery capacity varies inversely with the size of the load. That's
Peukert's law
showing itself.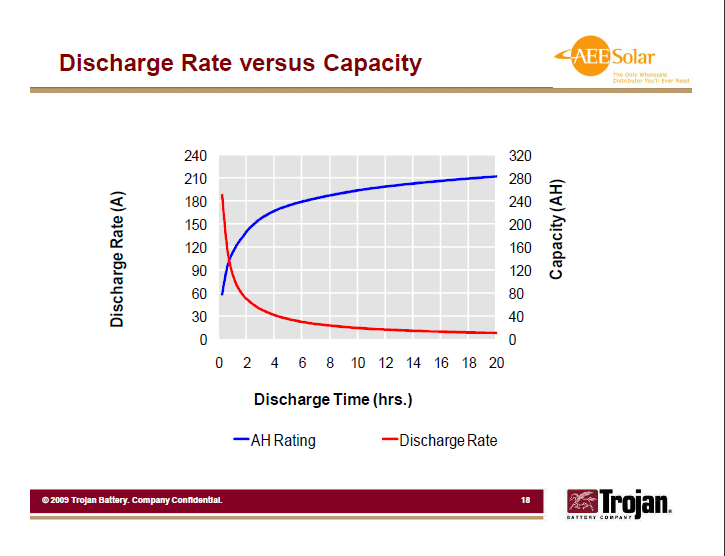 And finally, here's why I moved my batteries inside the trailer where they wouldn't see big temperature swings, both cold and hot. The ideal battery temperature is 80F, anything lower reduces capacity and anything above reduces battery life.
Batteries sure are fragile for the 60 pound lump of lead that they are

.
Bruce