I ran mine in clear silicone tubing. Drilled the holes tight so the soft tubing essentially sealed itself by the force fit. In this pic, one tube carries the two battery leads and the other carries the four wire trailer lighting harness. Drove through a lot of rain with this and no leaks or problems of any kind.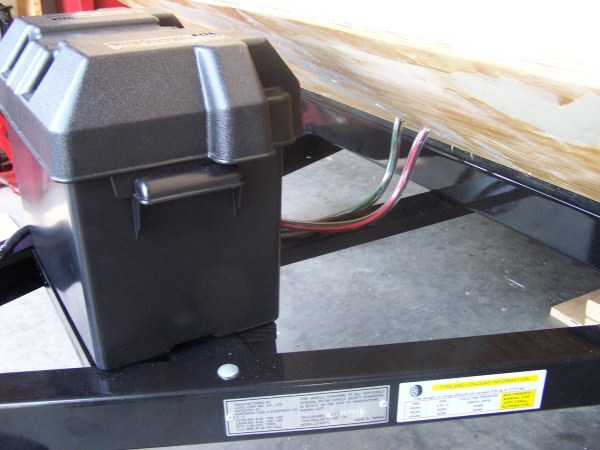 Inside the cabin, the systems split and run under the edge of the mattress on each side in Wiremold conduit to the rear galley area. Battery wires went to PD4045 in galley cabinet. Trailer wires went to front and rear lights with dedicated ground wire to each light. Terminal blocks were used for distribution of each system and to make it easier for future work or repair (note - wire nuts were temporary and replaced with crimped spade connectors for permanent wiring).
Wiring is hidden under bottom shelf in front bottom bevel area. Two piece shelf with thumb holes near center can be easily lifted out for easy access to wiring.