After slaving all winter in the shop building my TD it was time to take her out on a shakedown trip. In a couple weeks I am headed to Eastern WA for a fishing trip but I wanted to make sure I didn't have any bugs first. I elected to go to a local State Park for the initial trip.
So here I am set up and ready to check out everything.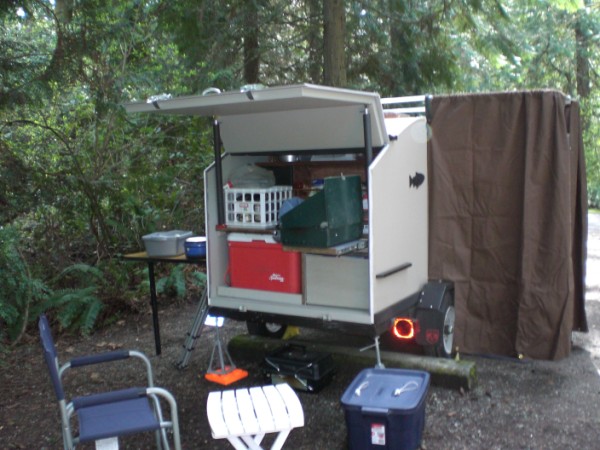 Here is another view of the galley. Notice my side table. I am able to use it on either side so it is versitle.
Here is a view of the inside through the privacy room. Notice the snaps to close the room.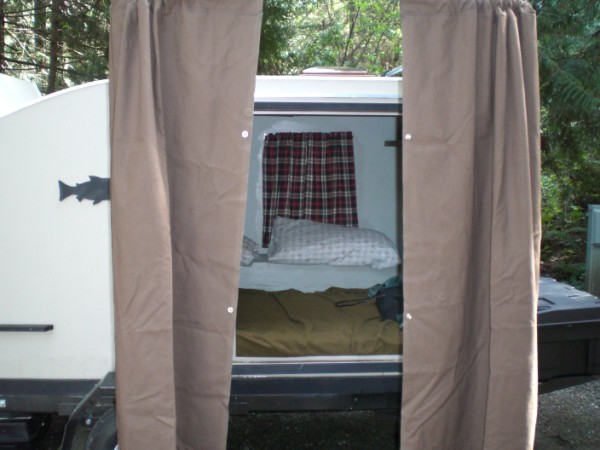 All hooked up and ready to head home.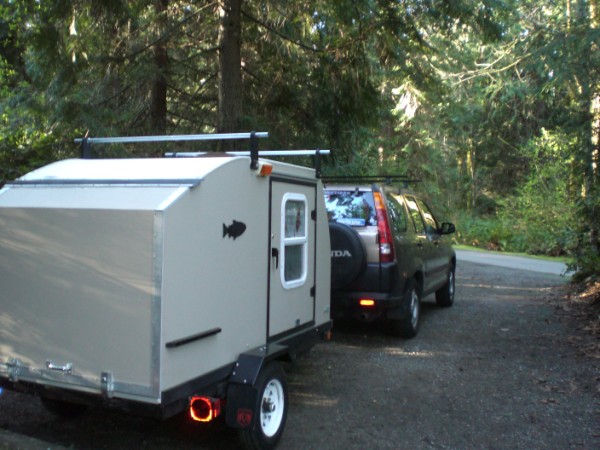 I did a little dutch oven cooking but forgot to take a picture. I had almost everything needed. My list for extras is very small. I'm ready to head out in a couple weeks. More photos to follow on the upcomming trip.
Mike