I'm assembling a Harbor Freight model #90154 4'x8' folding trailer. I like that it folds up smaller for storage. It's going to be used as a utility trailer not for a tear drop frame. It'll be real handy

to pick up lumber and supplies to build a 5'x10' tear drop and for other chores, too.

The axle doesn't seem to correctly fit onto the springs. There's a dimple on each end of the axle that should fit together snugly with a raised pin on each spring. On mine the axle dimples are about 7/8" too short apart, center of one axle dimple to center of the other dimple. The axle dimples are 46 1/2" apart (center to center) while the raised spring pins are 47 3/8" inch apart (center to center).
I called HF customer service and described the problem about the axle dimples being 7/8" too close apart. I shared my above measurements. The HF phone rep. said he'd encountered the problem before and that he'd mail me a new axle with the correct axle dimple spacing.

The new axle arrived.

It's no better.

I've followed the instructions, as best as I understand them. Have I made some kind of mistake in putting the trailer together?

Or is the error still HF's?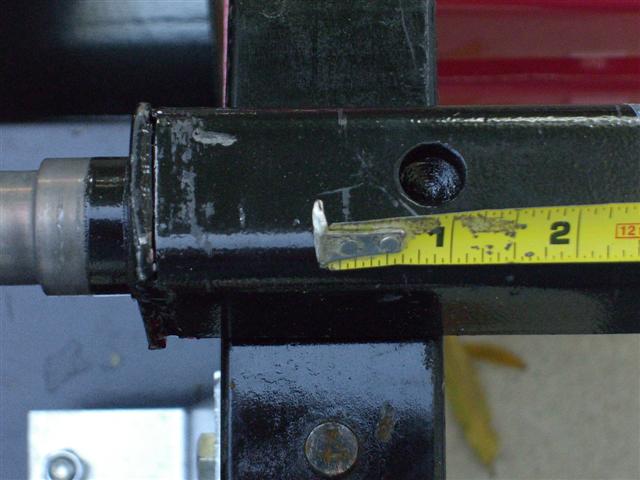 The 7/8" offset from the spring pin to the axle dimple...all shown on the left side. This is the replacement axle Harbor Freight sent that seems to be no better.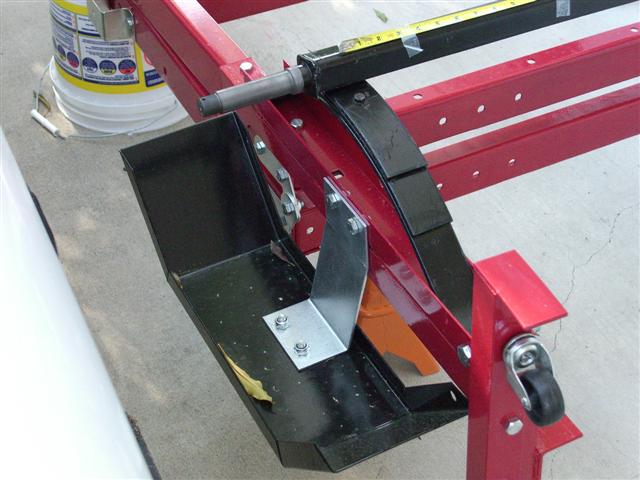 Wider shot of the left side.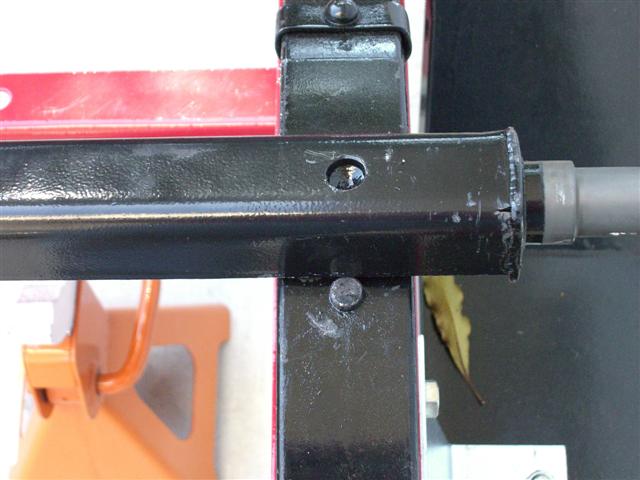 Right side with the axle dimple aligned with the spring pin.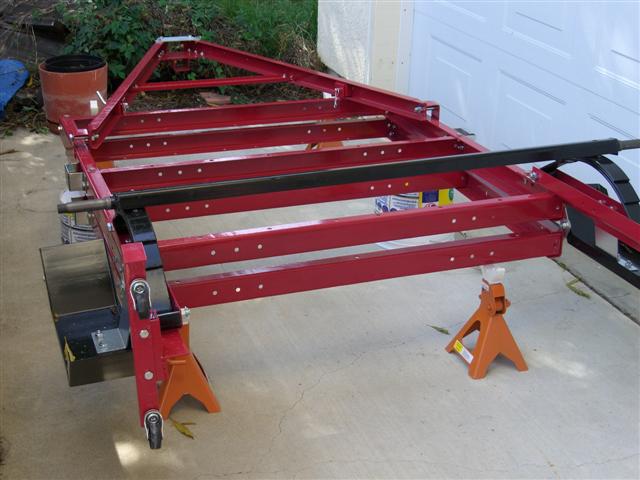 Trailer upside down and folded.
Help?!