My other trailer said it needed a vacation, so it is off to follow my cousins motor home all over the west. I think I repacked the bearings the last time in 1995 so...
Here are some pics.
first remove dust cap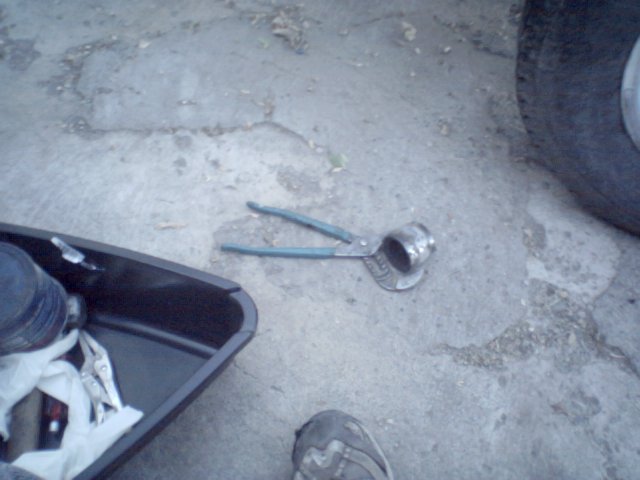 Then jack the tyre off the ground.
USE A JACK STAND!!!!
Remove the cotter pin retaining the castle nut, the castle nut, a washer, and the outer bearing.
Next reinstall just the castle nut. (not the washer or outer bearing)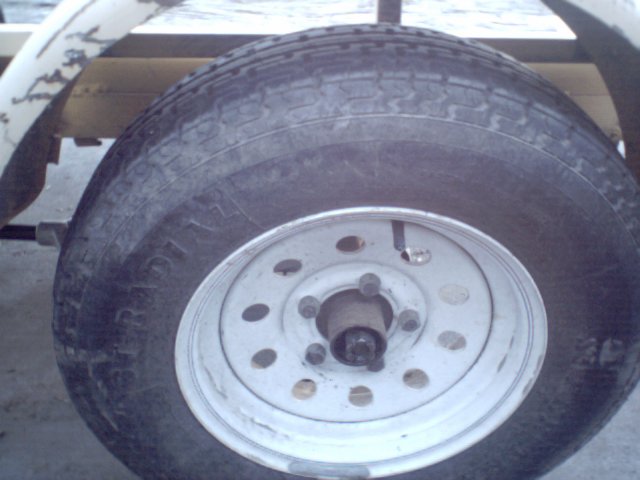 Jerk the wheel and hub strait out.
You should be left with the castle nut, inner bearing, and seal on the spindle of the axle.
Next clean both bearing races in the hub and inspect for damage.
Clean both bearings. My favorite thing to use is solvent, but brake clean will work and will dry quickly. (the use of gas for a cleaner is NOT recommended) (resist the urge to dry the bearings by spinning them with air, it is not recommended and dangerous I am told.) Inspect the bearing rollers for uneven wear.
If any of the bearings or races are bad they will need to be replaced as a set (both race and bearing). This is a subject of another thread (not made yet).
Pack with grease. Reinstall inner bearing and tap seal on (if you reuse the old seal make sure the rubber seal is still flexible).
Reinstall the hub and wheel back on the spindle, followed by the outer bearing (you did grease it right), the washer and castle nut. Tighten the castle nut by spinning the wheel and tightening the nut till the wheel shows resistance. Back off the nut about an eighth of a turn, lining up the hole for a cotter pin. The resistance should have gone away. Install a cotter pin, then the dust cap. repeat on other side. Note; remove jack stand before driving away.
del