So, I need to attach some 2x2x3/16 square tube to this situation - I'm thinking a 3ft tongue length, but I'm not the most structurally-inclined thinker.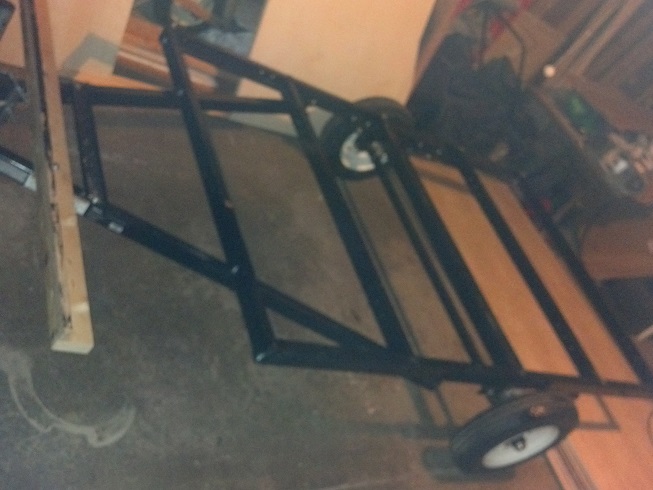 That is a 2x4 laid flat 2ft aft to the steel crossmember, I built my cabin out over that.
Clearly, I need to bolt the new tongue into the stabilizer plate, and I intend to use a couple through bolts to attach it to the last cross-member it lays under like so: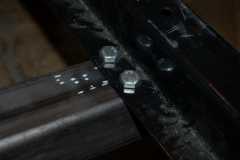 My questions, for you engineer-types are these:
Typically you put the tongue under the first two crossmembers. In this case would you go under the wood crossmember and one metal crossmember - or is there much to be gained by going under two metal crossmembers? If you would go under both metal crossmembers, would you u-bolt the wood and/or the extra metal crossmember? Got a better idea that doesn't require a welder or removing the cabin?