The Ironton 5x8 is on sale, and I'm thinking of buying it as a base for my Grumman, which will have something like a 5'4" x 10' base.
I'd rather not build over the tires, so am I right in thinking that I need to buy a longer axle to replace the one that comes with the kit?
If I do that, can I screw it on somehow and just take it to a welder for reinforcing, or can you only attach via welding?
Also, I'd like adorable oversized wheels like these: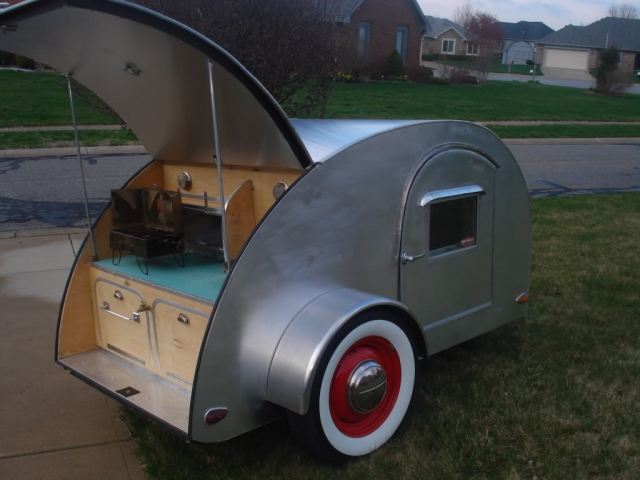 or these:
Since my cabin's floor is 2' longer than the trailer, and I'm going to want to put a Climate Right AC on the tongue, am I right in thinking that I need a tongue extender?
To sum up, I'm thinking the trailer part of my build will require:
[list=]Ironton 5x8 trailer
wider axle
leaf-mount-suspensiony doohickies
replacement wheels (how big can I reasonably go?)
tongue extender[/list]
Ideally, I'll bolt all of this together myself, and then take it to a welder to reinforce the connections.
Is this a reasonable plan?
Am I missing anything?
Thanks so much for your help!