Thank you to Antilies and others for the help. As I said, after gathering the three professional opinions, I decided to return the hitch.
After a long series of calls and frustrating times, I finally got the refund for the returned hitch yesterday. So now I am back to square one. To be fair, eTrailer lived up to their obligations, it just took a lot of steps and a long time.
After almost a full month, I am back to square one. Not only have I lost a lot of prime camping opportunities, but the cut in the fascia in my new 2016 Jeep (at 300 total miles ) was made to match the hitch with the 5/8 inch offset. I only hope that the final cut looks OK.
Although I will probably continue doing business with eTrailer, I have a very different opinion regarding Curt. That is sad, because I was very happy with the Curt hitch I installed several years ago. I shudder to think what would have happened if I followed their advise, and the professional body shop agreed with my concerns.
Could the problem be quality control? Folks at this link think so:
http://priuschat.com/threads/curt-hitch-install-problems.45202/
Yes, it could be Jeep has changed their design, but why would they do that for just the last few months of production of a vehicle they planed to discontinue in May?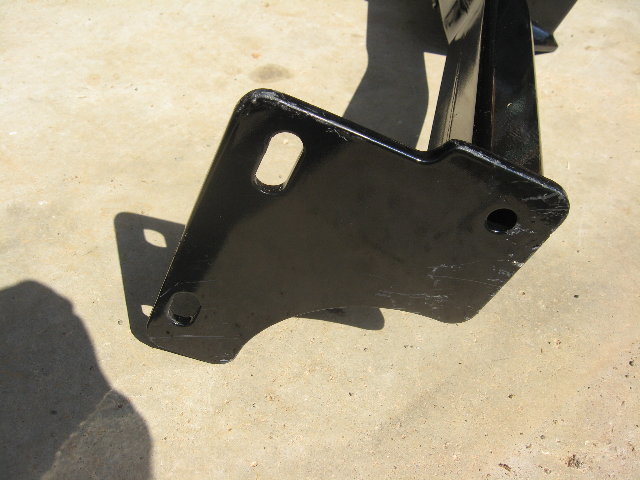 The body shop was very concerned with the very large oblong mounting slots used in the hitch. I asked Curt about this and they admitted they were made that way to allow for inaccurate fit. Yeah, other hitches allow for slop too, but the ones I've seen have much shorter slots and at least one round hole per side to prevent hitch movement.
So at this point, what do I do? Order another brand (Hidden Hitch or Drawtight) from eTrailer?