I have recently acquired a 4x6 Carry On utility trailer from NT and would like to replace the 12" wheels on it with ones the same 16" ones I have on my '03 TJ Rubicon. Both the trailer and the Jeep have a 5x4.5 bolt pattern. I was able to find that the Jeep hub diameter is 71.5mm, but I'm not certain what the trailer hub diameter is. I can swap some tires around this weekend to test the fit, but my real concern is the whether the axel and/or hubs can handle the bigger tires.
I can't seem to find any good information about this. Don't get me wrong, I've read/watched people changing axles or hubs and even adding hub spacers, so doing the work is something I can handle. But do I
need
to do it is what I can't seem to find. I've included some basic info about the trailer as well as the sticker I found on the axle.
I'm all for learning how to fish rather than being given a fish, so I don't mind if you want to point me in the right direction rather than flat out giving an answer.

I've searched the forums here as well as google in general (along with youtube) and have found people talking about jeep wheels on trailers, but could not find anything specific about my trailer/wheel combo and whether or not any upgrades to the hubs or axles need to be done.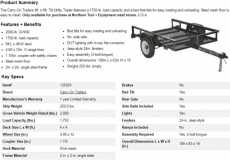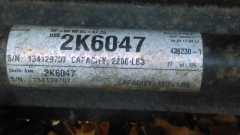 Z