I'm getting there with Sketchup... I can now move things into position as I want them (with a bit of scutching around) and I can do the basic drawings easy enough... but how do I skin things? For example...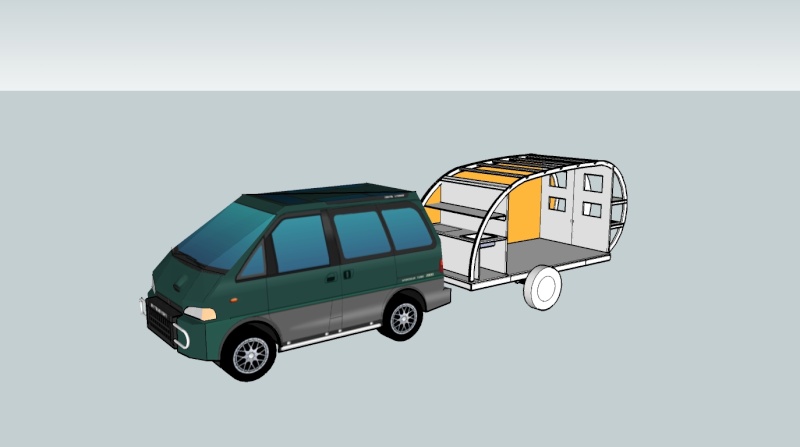 The trailer here is a skeleton... how do I go about adding a side to it? At the moment I'm drawing around the shape and pulling it to the depth, but is there an easier and quicker way to go about this?
Also, I want things designed to scale, but I can't seem to hold accurately for 10ft or even 10"... is there anywhere where I can specify dimensions to it? If there is, I'm betting its right in front of me and I can't see the wood for the trees.
Really good program though... enjoying it.
Cheers, Dewi