A couple weeks ago, I purchased a used Trailer.
The couple who owned it used it for hauling a motor cycle and camping but they never really did anything to it.
laid a mattress on the floor, added a side window.
So, I'm going to move along a few steps. I have begun putting insulation on the roof.
I've put a deck on the tongue that will hold my batteries and propane tank.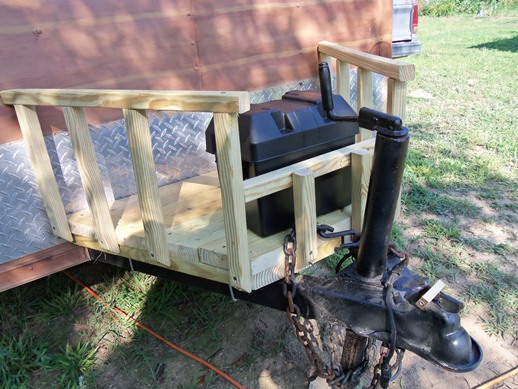 I got lot of plans and ideas coming.. will post more soon.