I have been getting interested in cast Iron lately and would like some suggestions on what would be a good first piece. To save space and weight, I only want to carry one with me while camping. A dutch oven I'm afraid is too big for my taste. I want a skillet that I can cook a meal in and fry some eggs and sausage for breakfast. What is your favorite all-around cast iron cooking skillet/pot/pan?
UPDATE:
I made my first cast iron purchase today from a local auction picker. He had 7 or 8 pieces and I picked what I thought were the 3 best. 2 skillets that are in decent shape and one big rusty one that I want to restore.
The pics are a little large so you may need to right click and choose "view image" to see the whole thing.
In case you can't make out the pics, the #8 says Wagner Ware Sidney and has 1058F on the other end of the bottom.
On the #9 skillet, the only marking I can see is the big "Y". It is pretty crusty so there may be more markings. A Cast Iron forum I posted on is stumped with an accurate ID for this one so far. Most agree it is old and probably a Lodge or Wagner. I plan to clean it up and re-season.
The big rusty one is 12" in diameter and has the Lodge logo on the bottom with "USA" and 12SK
I paid $35 for all three.
Number 1: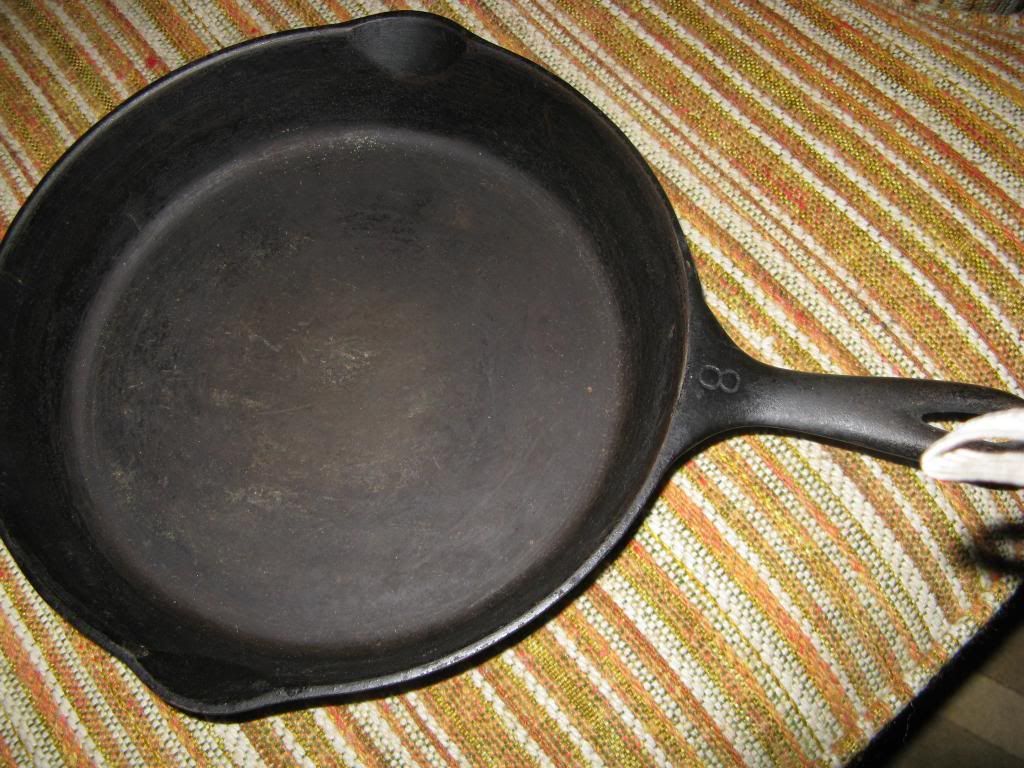 Number 2: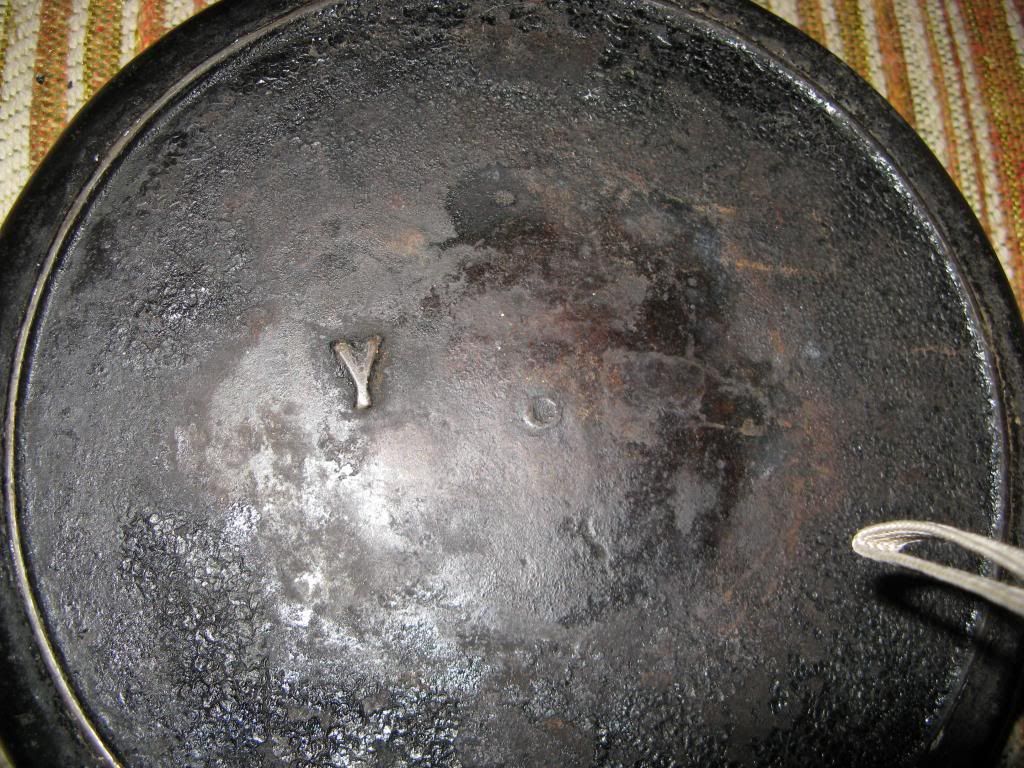 Number 3: