Today I cobbled together part of my old gas BBQ and a shower seat I got at Goodwill and wound up with a nice little DO table.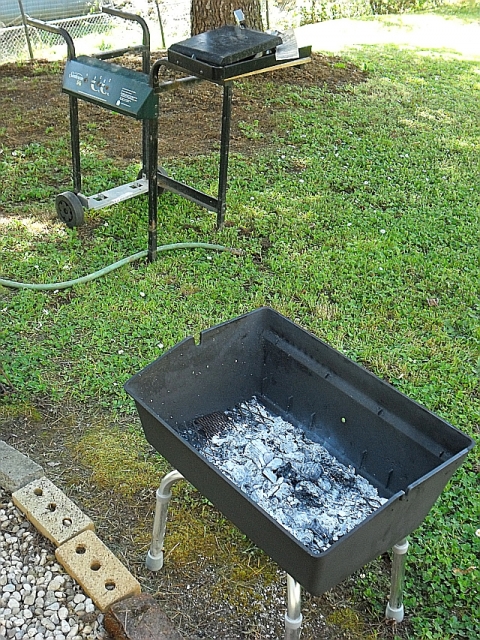 Bob Henry's table from a satellite dish and a walker gave me the idea....thanks Bob.
It's lightweight and it's held together with bolts, washers and wing nuts so it can be disassembled for travel and I can put it together in 5 minutes.
And can it raised up another foot or so if I want (it's on the lowest level now, which actually seems just about perfect)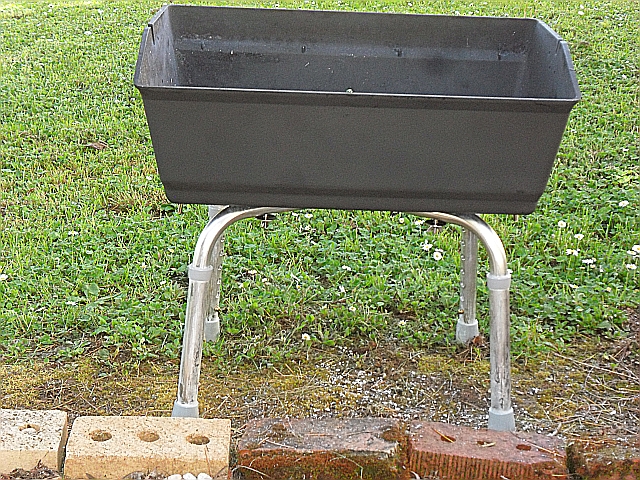 So what better way to celebrate a 'cobbled' together table than with a cobbler!!

Apple pie filling, spice cake, and root beer actually
And lots of buttah.....and uh....whipped cream...