Okay well I decided to do a pre-cook before the family and I go camping to Half Moon Bay park this weekend.

Hand seasoned tri-tip in the Wapak Dutch Oven.


Pan Fried peppers in the big skillet.

Garden squash, zucchinni and mushrooms in a Griswold.
The Cherry Dump Cake in the second Dutch Oven for dessert(Griswold).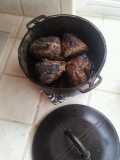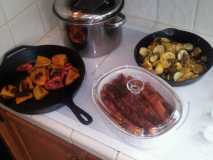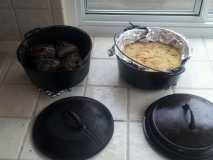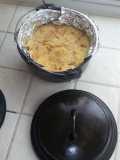 Of course this was not coal fired dinner....but on my USS Battle Ship Napoleon Stainless Steel Six Burner Monster Natural Gas Grill.

I am happy everything turned out really nice and the kids and wifey loved the dump cake.

Can I duplicate out in the field???

I will try.
Shady