I have seen folks struggling to cart over chairs, hot dutch oven pots ladened with food, cups, plates, beverages of choice, napkins and all the necessary items for a good ol' pitch in dinner. Often multiple trips are needed and on these occasions I always seemed to be a 1/2 mile away

Well I have seen the occasional little red wagon but no one has made a pot luck trolly that I have seen.....
Well some damn fool went and done it !

It was 4 am and I was going over the packing list for the CRA and one thought led to another. About 5:30 I dragged in this shower seat and started taking measurements.

Starting with a shower chair the neighbor threw out and a couple wheels off of one of one the walkers I made the satellite Dutch oven tables out of , I had a rolling frame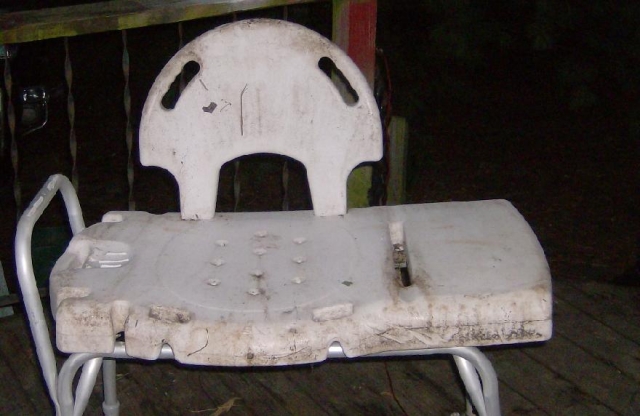 Well a simple plastic tote and I had a body. Some cable clamps a few reinforcement pieces and some other odds and ends of junk I now have a pot luck tote........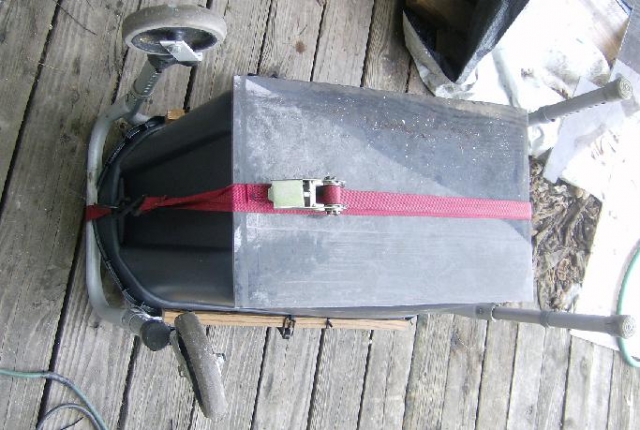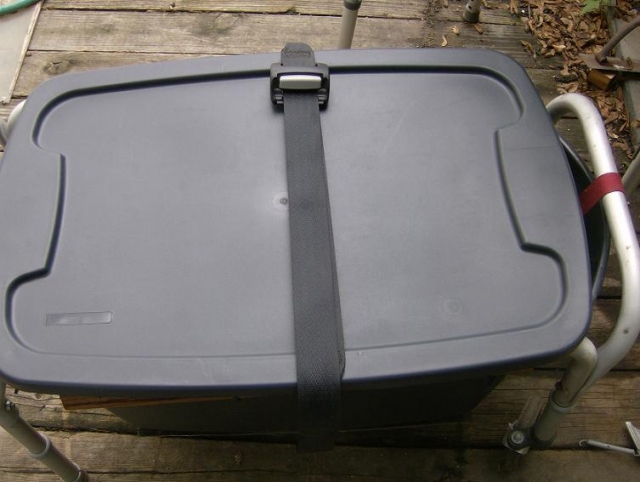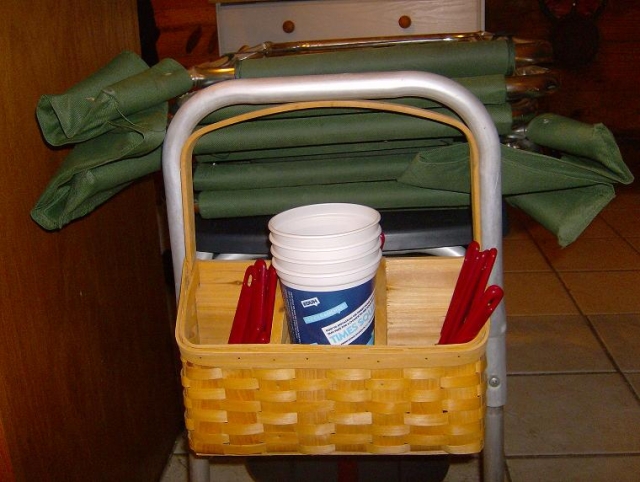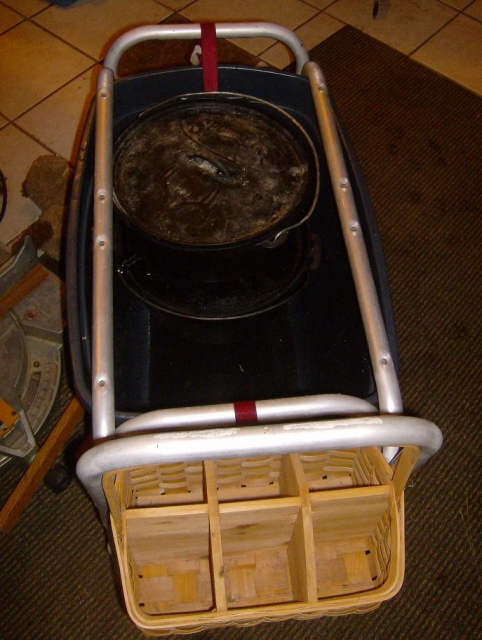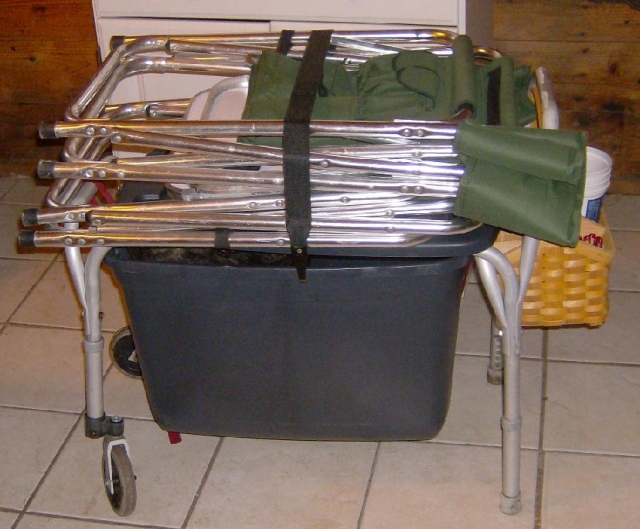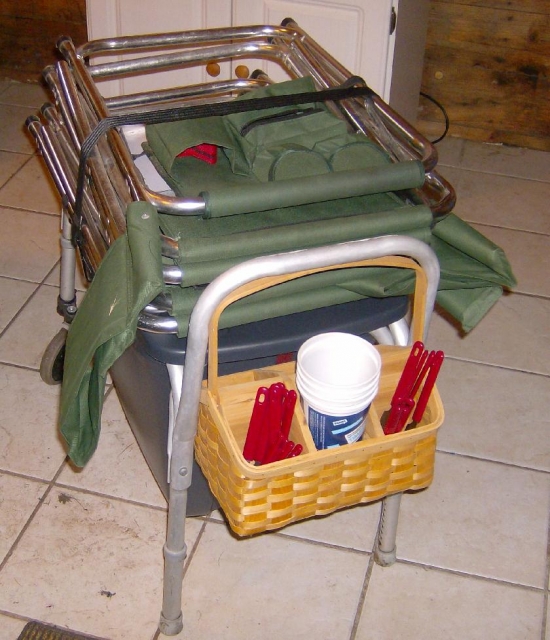 Unloaded I can lift it easily with my pinky finger so It has to weigh in somewhere between 6 and 9 pounds.
Rolls nice and with the left over lexan reinforcement inside and strapped outside on the bottom it will hold the stacked dutch ovens and still have a ton of room for plates, serving utensils and what ever else is needed.
The only expense outlay was the little $2.00 basket find at a yard sale. Everything else was laying around