We went camping this last weekend and Penny and Rich brought along his Kornukopia Krumb Kake iron. It's an Alfred Andresen piece, roughly 1908, comes with a high base. There are lots of recipe's available on the web for different cones. We used a Coleman stove, heated it up, poured some, and wound them around a wooden form. They cook in about a minute or so and doesn't pull a lot of heat out of the iron like a waffle will, so you can make them much quicker. We still need to get some practice on forming them and a wooden form with a true point on the end would be an advantage. A little pudding and shot of whipped cream made for a delicious dessert after a days camping. I guarantee, no one in the campground had anything like this to snack on after dinner. I love taking old forgotten iron items and re-creating a little bit of history with them. None of them stuck! Just something to maybe keep an eye open for. Doug
Close up of the ID.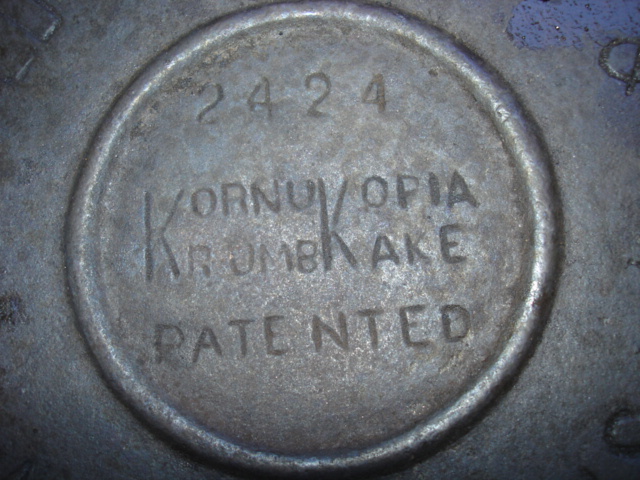 Ready to pour, same temp as a waffle iron.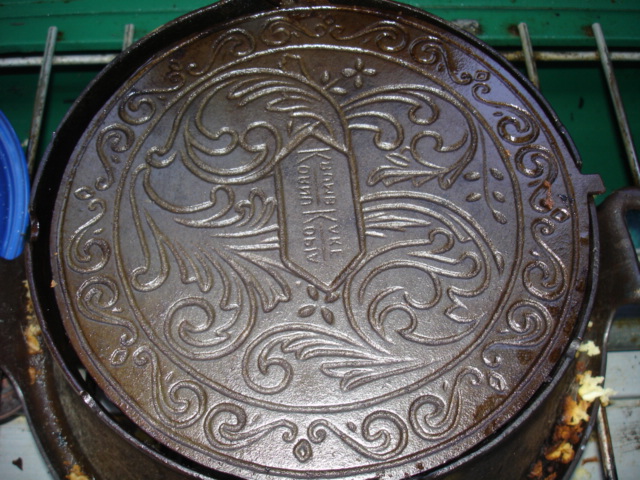 Just a small pour of batter is required as it will really squish out.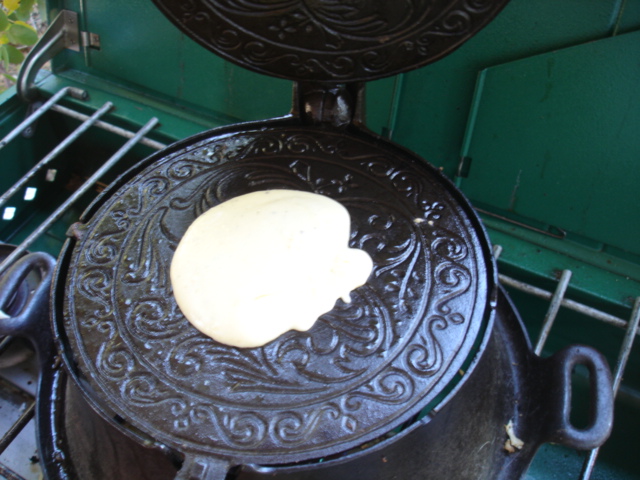 Cone needs to be smaller, took us a couple of times to really get them wound nicely.
Finished cones.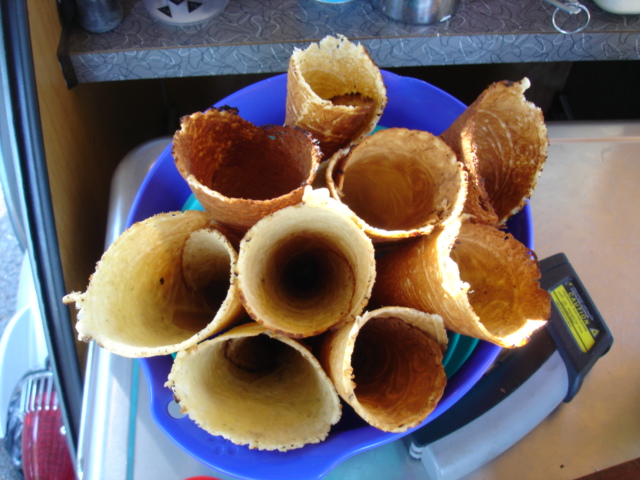 Some pudding filling and a shot of whipped cream and you're ready to go!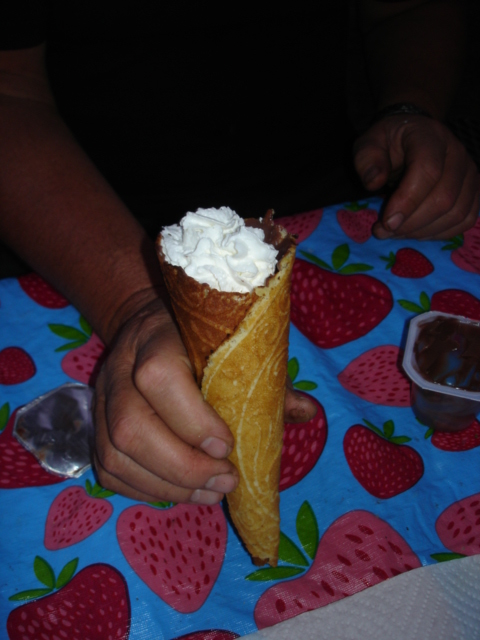 These babies are awesome! It's a real treat, not all that much of a hassle, no more than a waffle and it takes camping to another level. Doug