I thought I would come over & say hello since I put down a lot of miles on my bicycles
This is my Trek FX 7.2 set up for touring and rainy days. I love this bike & have had it for about 4 or 5 years now. Butterfly trekking bars really made a difference on long rides with this bike. I have since moved the aero bars to the road bike. My commute is 23 miles each direction.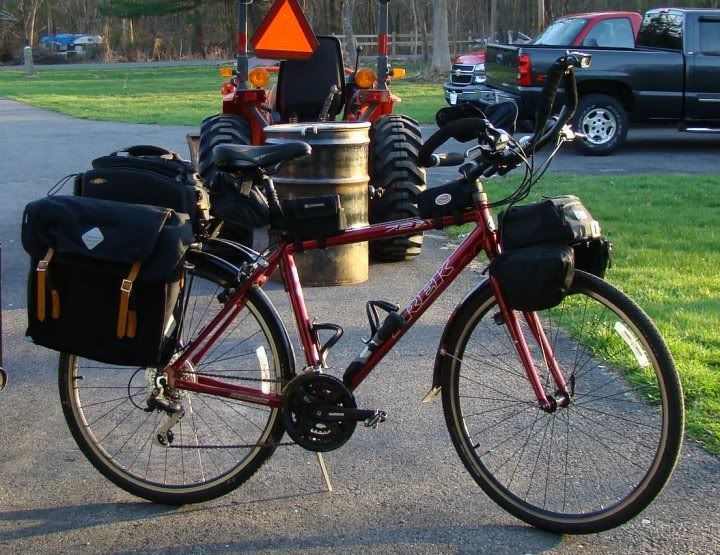 This is my latest acquisition. It is a Specialized Elite, Aluminum frame and carbon fork. I was considering all carbon but I do all my miles commuting and wanted brazeons for my Topeak rack system.