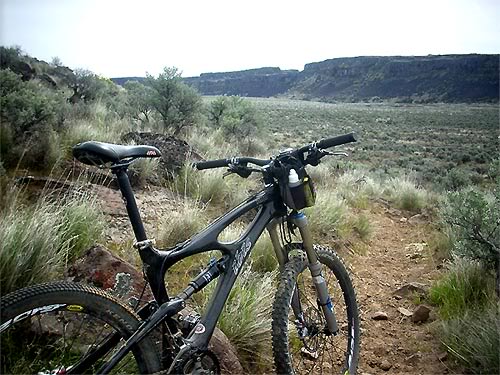 My dirt baby. Husband got it as a Valentine's present after I made the mistake of demoing a few in Portland. I was only starting the search and was going to quite happily ride my older bike through another season, but this was on sale and he said he didn't want to listen to me over-analyzing mountain bikes for a year.
ZERO regrets for him pulling the trigger on it- at 27 lbs on this vanilla SLX build and 5.5" of travel, it makes a superb all-day up-down-beat-around back country bike.
Now if only the engine was upgraded...

Currently in the LBS for shock repair (hopefully under warranty) and drive train overhaul (apparently I chewed one up in a single glorious season !!!!) while I'm trying to take advantage of the XC ski season and/or grinding rollers on my Surly Crosscheck.