Okay, I'm admittedly getting jealous over all the teardrop builds, but since I can't really get going on one of those at this time, I'd thought I'd share another project: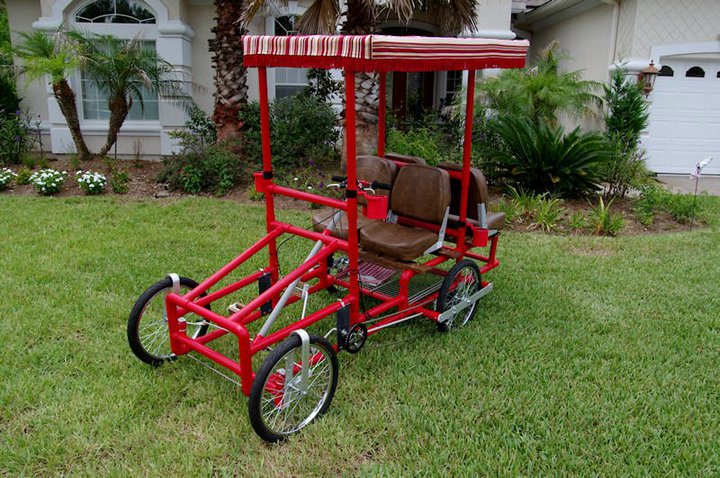 It's a significantly modified version of the Side-Kick model using plans from
AmericanSpeedster.com.
It has 20" wheels all around and 6 speed gearing. There are chainlink fence toprails in the bottom pipes, and the rear "axle" pipe and seat pipes have wooden dowels in them for extra support (easily handles a 500lb family of four).
The modifications included stretching the chassis a little (I'm tall), turning it into a 4-seater, changed it to more of a Model T look (instead of the original dune buggy style), and extended the surrey top. Quite a few build pics are in my album.
My kids love it, and it's great exercise for me. I get quite a few looks wherever I go in it (haven't caused any wrecks yet, but come close). Maybe one day I'll get around to building a teardrop. I have the plumbing part down (haha) -- I think my teardrop will have a full shower, toilet, etc., with all my PVC experience.
-- Chris