I picked up a couple of old folding bikes off Craigslist last year for Camping. Found I liked it so I upgraded to a new ride.
Just got a Giant Expressway folding bike. Eight speeds and it folds smaller and is much lighter then the old bikes.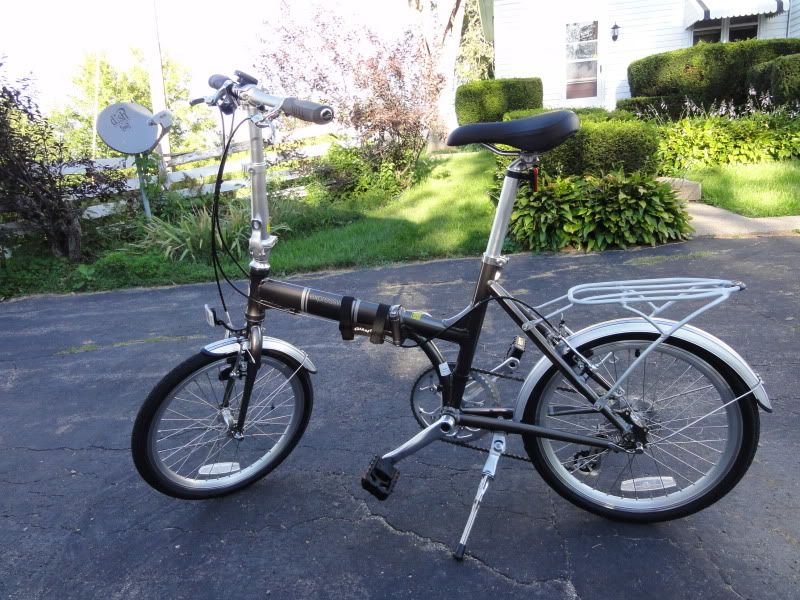 These were the old folders.....They will go back on Craigslist!