Just finished adding my spare tire. I really liked the way Kate's tire mount came out when I helped build her td last summer.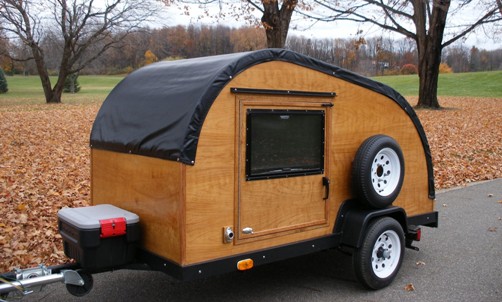 Just did the same to my td with using existing screw holes through the exterior trim, wall and interior bulkhead mount. A couple of dollars in bolts and a cover finish it off nicely.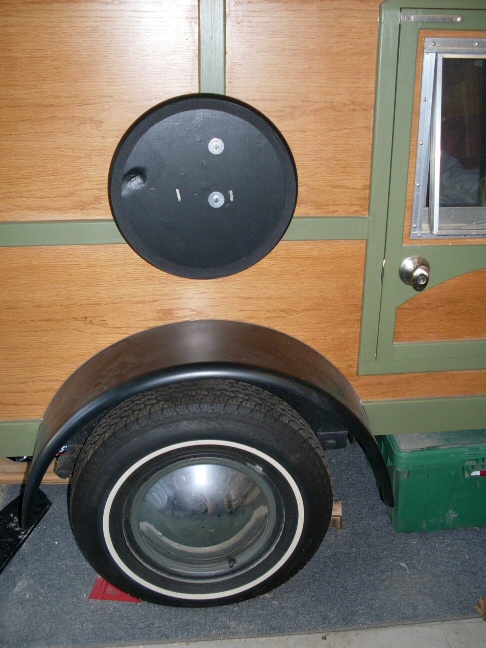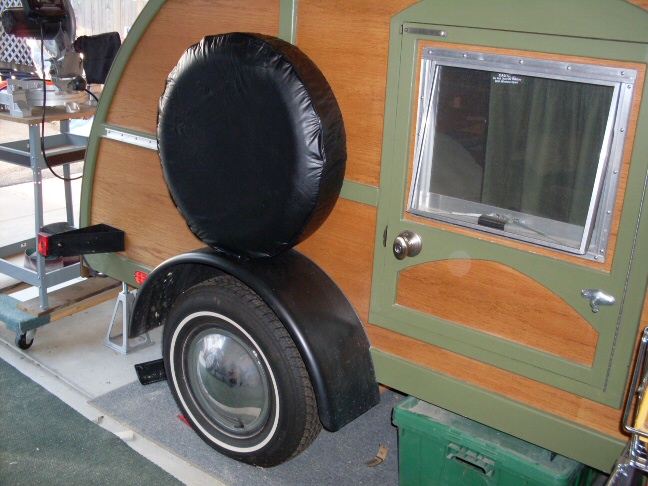 Next td project: fixing a design flaw............my roof trim created two areas on both sides of the roof vent that hold water. There were no leaks but this has been discussed by others on the forum so I've cut out two pieces of wood, glued them in place and now getting ready to epoxy. I'll post some pics of that when I'm done!
Barb