When I bought my camper and was having a blast furnishing it, one of the first things I did was build my toolkit. The tool bag is really strong and I got it on sale at Home Depot.
I tried to make sure I had a tool for almost every need, plus duct tape of course. I have used the WD40 on several occasions and the zip ties almost every time for one thing or another. Just wanted to share my tool pics with you.
My toolbag
My camper tools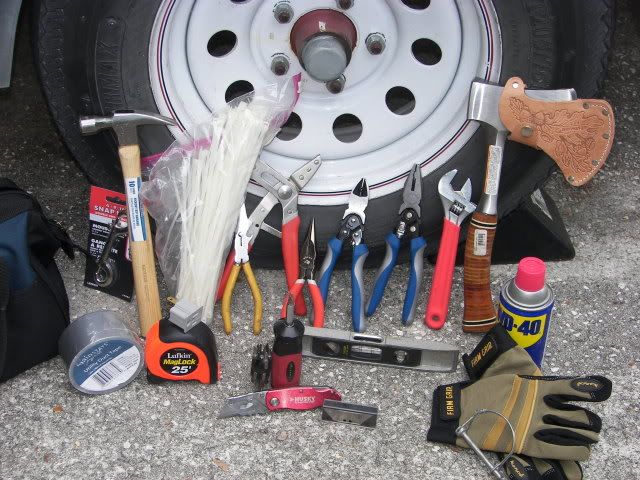 These aren't in my toolbag but I use these little clips for hanging my lights under the canopy, hanging clothes or anything I need to clip together. Home Depot, $.37 each. They are sturdy and so handy.