Today I made screens for my doors. I purchased the screen material last fall and finally got around to making them........
This is the view with the door open,,,,,,,,,,,,,,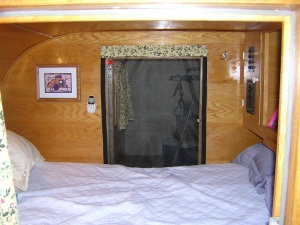 And this is the view with the door closed,,,,,,,,,,,,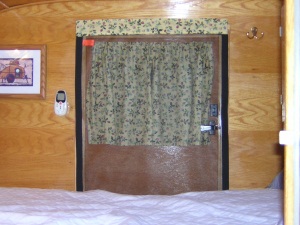 I made the upper portion to match the curtains. I tried taking a picture from the outside looking in but I couldn't even see the screening.
Now I'm working on wind screens for the galley so when I'm cooking on the stove top, the wind isn't blowing the fire out. I have the fabric cut out and that's my mother's day progject.
Sandy