I've been working on making my tear a little more functional so I removed the old shelves and cabinets and replaced them...added some plastic drawers and bins that I painted because I wanted more color.
Here's the galley...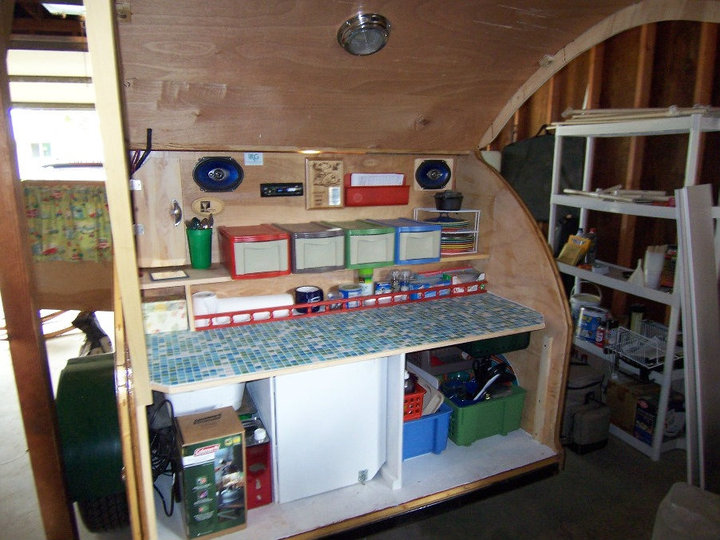 Here's the kitty outhouse I added in the galley with access from the cabin...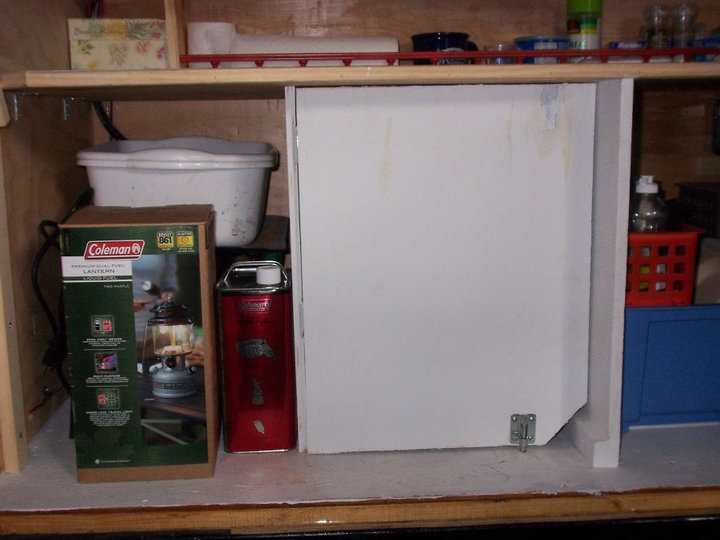 Door open...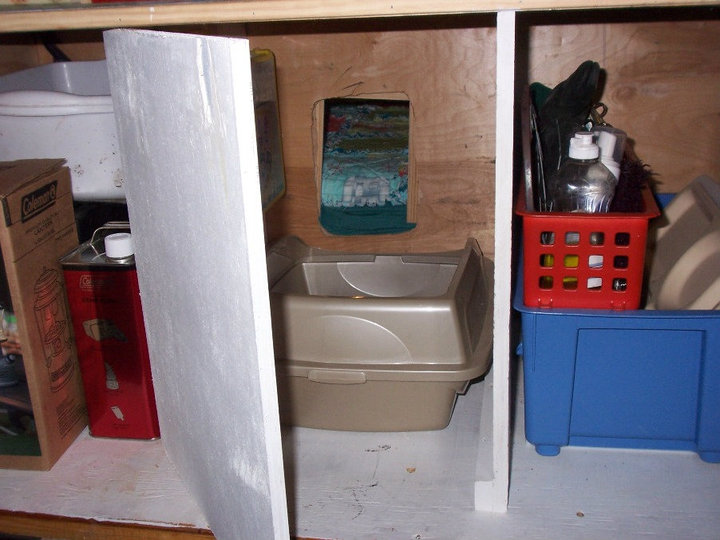 Here's the cabin and new quilt and curtains...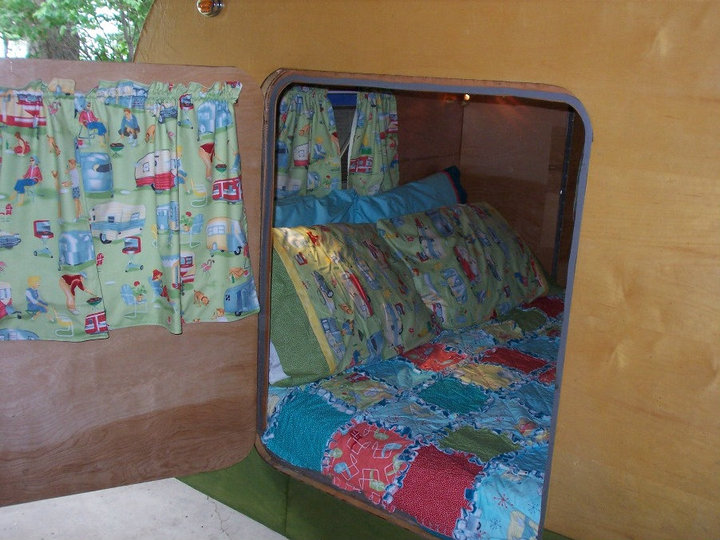 Cabin shelves with curtains...
Shelf curtain attaches with velcro for easy access...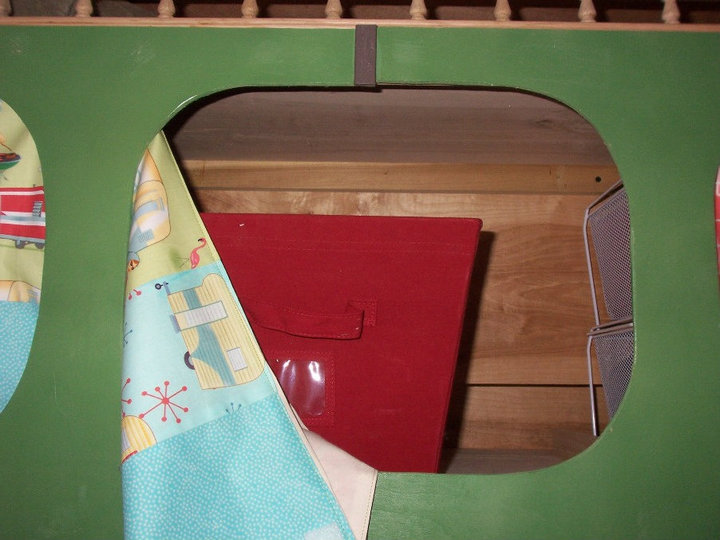 Still a few things left, but things that nobody else will notice. 8 days till I leave for my journey west and the IRG 3.0!!!