maybe this will help............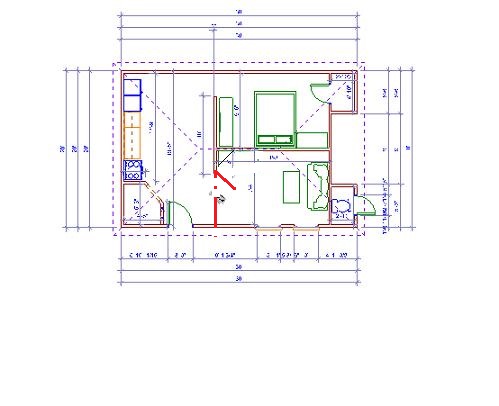 new door assembly is in red.
The little 45 degee cabinet is out of the way enough that the door can remain open if I wish.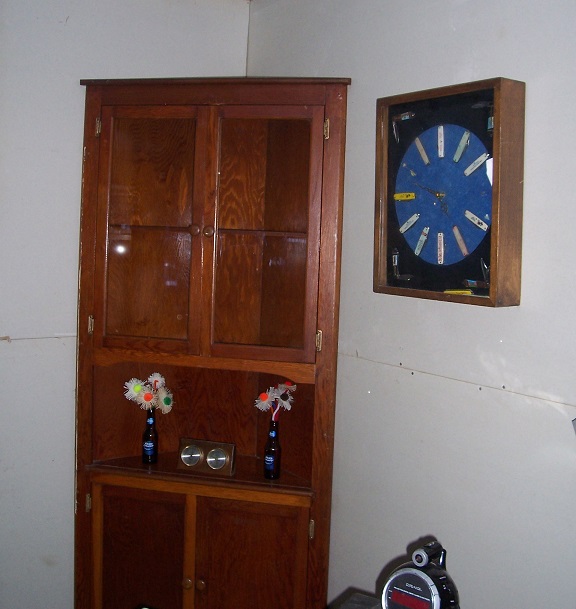 Update 1/5/16 Got the new wall insulated (kinda) above the opening over the new doorway.
The living room is now completely separated from the rest of the house in a house. It was so nice last night the little wall mounted heater brought the temp up in no time and it was really comfortable despite the 14 degrees outside. It's the first really cold night in 17 months that the inside temp has really been comfortable it was such a luxury.