Not much to do with utilities but I am proud of the location and my new paint job.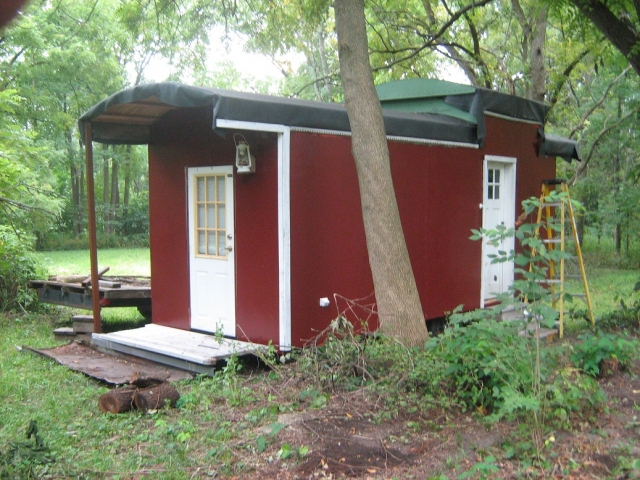 Update on the caboose thread planned for Tuesday.
Have the grab bars and the observation rails installed (kinda temporary) until my welder guy shows up.
Have the rear door painted and trimmed and a few of the batten boards installed.
I put in eight hours Sat, 6 hours sunday ,and a full day planned for Labor day.
UPDATED PICTURE.....