Found an oddball today: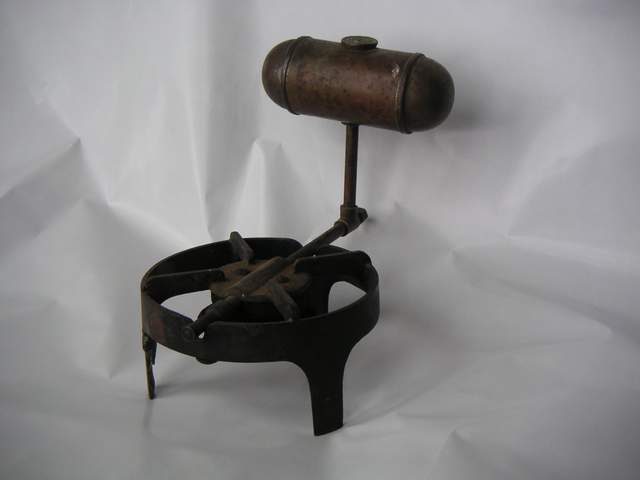 Looking for any info such as fuel type, etc. The ID on the bottom of the primer pan is pretty washed out. I can clearly read "Newark, NJ". The name of the company is in script and all I can read for sure are the last two letters "ha". The name might possibly be "Alpha". Not sure.
One leg has had a hack brazing repair job and the needle valve screw/handle is broken off. Overall it should clean up nice.
Thanks in advance.
Eric