I know many of us here have other hobbies/ interests. So' I thought i would share what I've been doing for the last two and a half months. Also what I will be doing next week.
I will be riding across country on my modified 1946 Salsbury scooter.
You can learn more at
http://www.thescootercannonball.com
. You can also follow in real time my progress at
http://www.followride.com
. I am rider #15
You may have to register. I'm not sure.?
The ride starts Sunday April 22nd. I am flying out from SFO Friday morning to meet my scooter in Savanah Georgia and will have one day to get prepaired for a 2800 mile ride to San Diego.
I want to thank those that have backed my adventure!
Our very own Doug Kraft
Tupelo Sue & Nutmeg Joe
Heidenau Tires
Revolution Moto Santa rose CA
Valley Forge & Welding
The Willits Shifters Car Club
Ruthanne Parks
Barbara & Lanny Mitchell
John Hopkins - NTH
I'm so lucky to have such great friends!
Here are some pictures of my build using 1946 Salsbury, 2004 Kawasaki Ninja 250, 2001 Ninja 500, 1986 Yamaha YSR, 2004 Vespa ET4, 2009 Vespa lX150,1952 Chevrolet, 2007 Chevrolet, & 1958 Austin Heally Bugey Sprite parts.
I hope you enjoy the pictures.
Lee
I did some mock up with bricks and blocks of wood. If you look close you will see the 2009 Vespa front suspension already installed. Now I have disc brakes.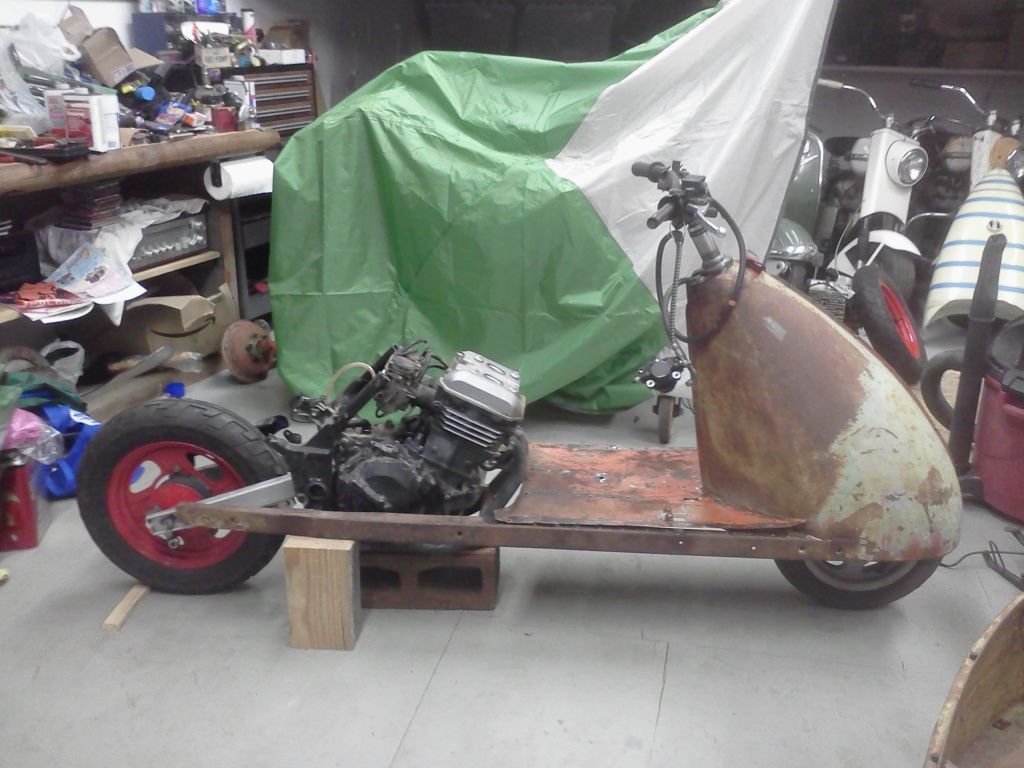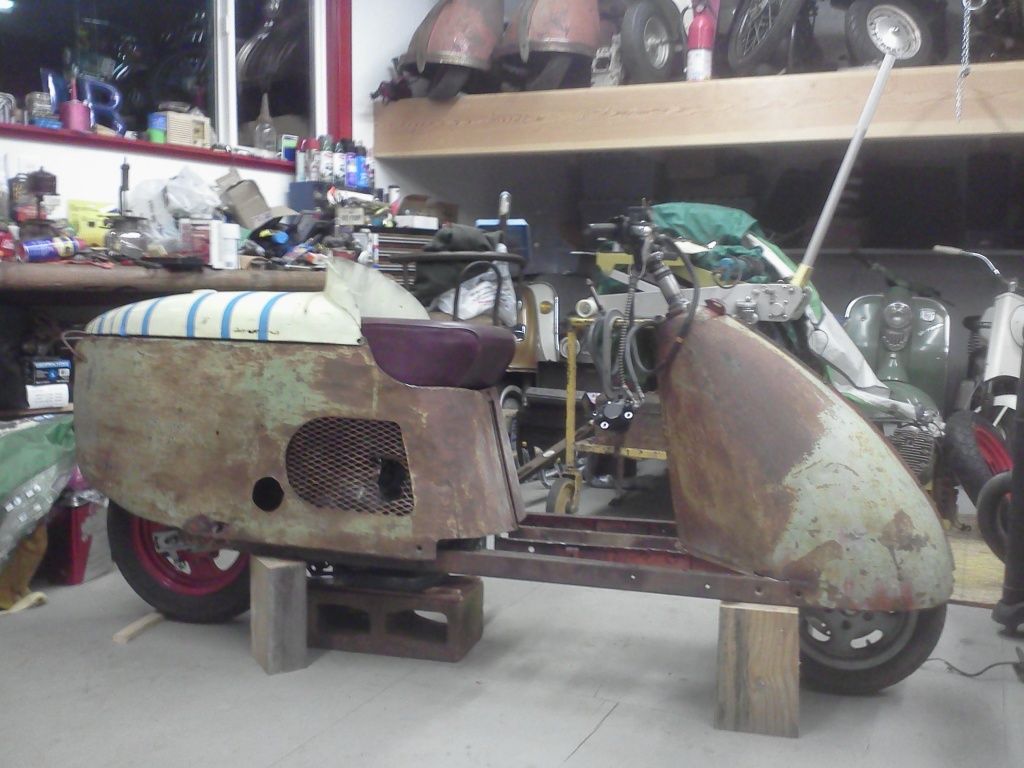 I started by removed the rusted out Salsbury suspension and motor mounts. Then boxed the frame for strength. Made motor and shock mounts. I then mated the YSR swing arm to the Ninja swing are pin.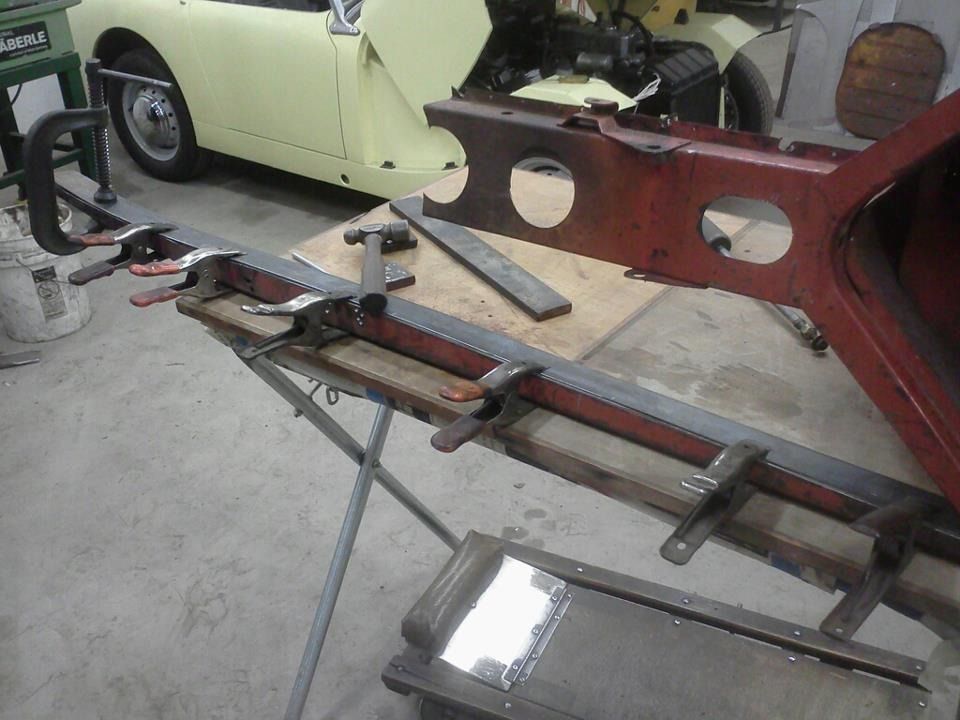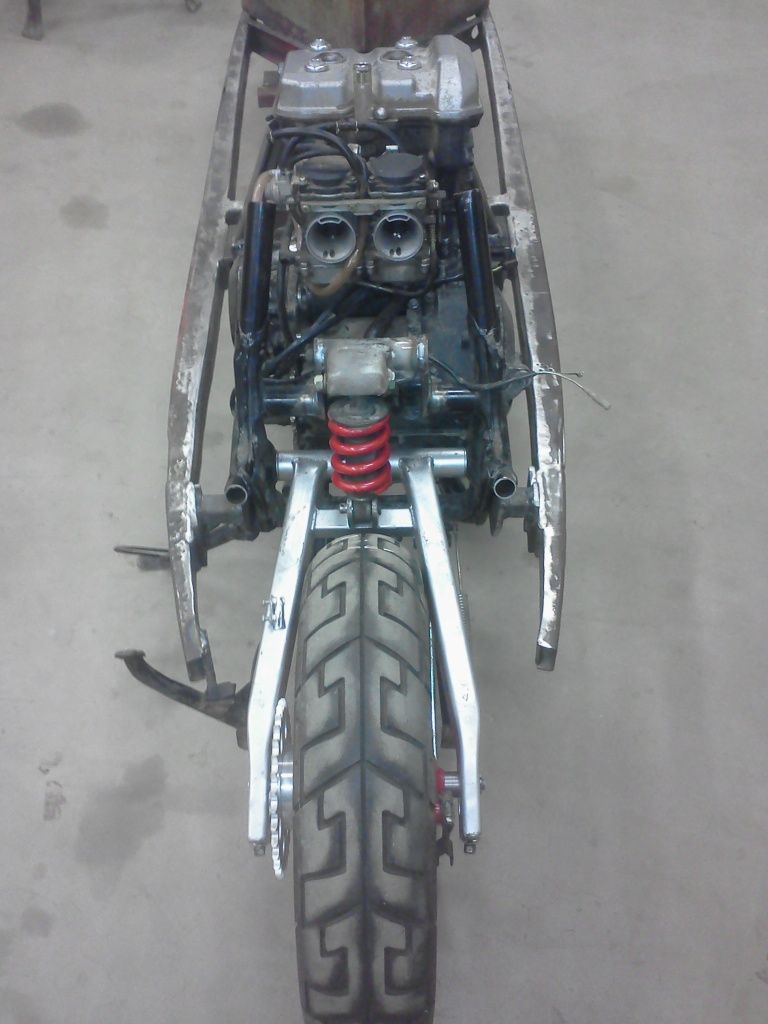 After the motor was mounted it was time for shifting linkage.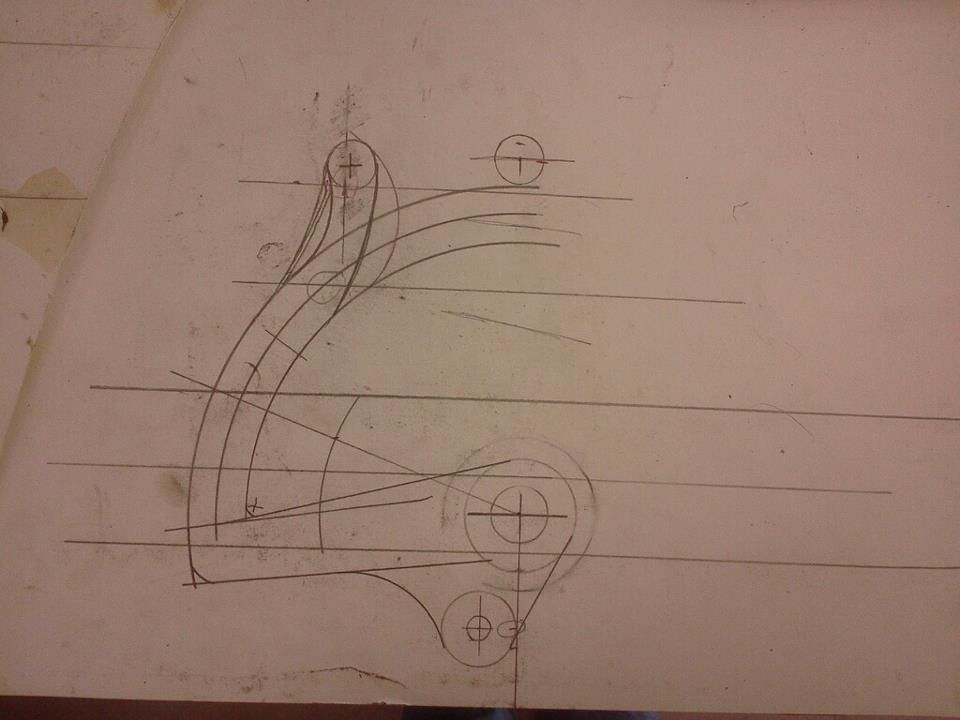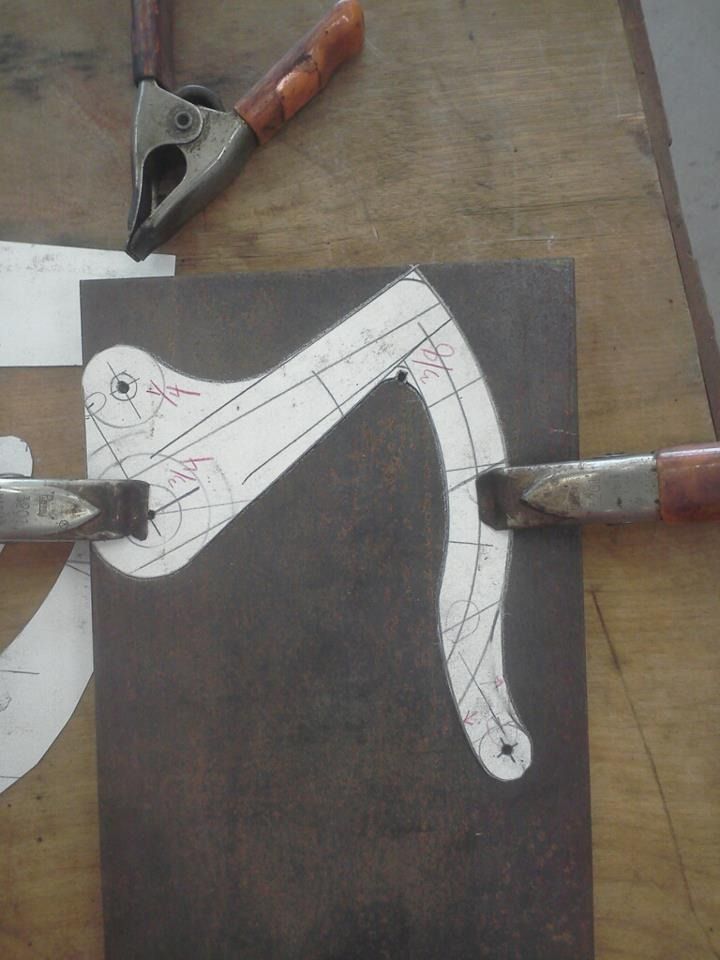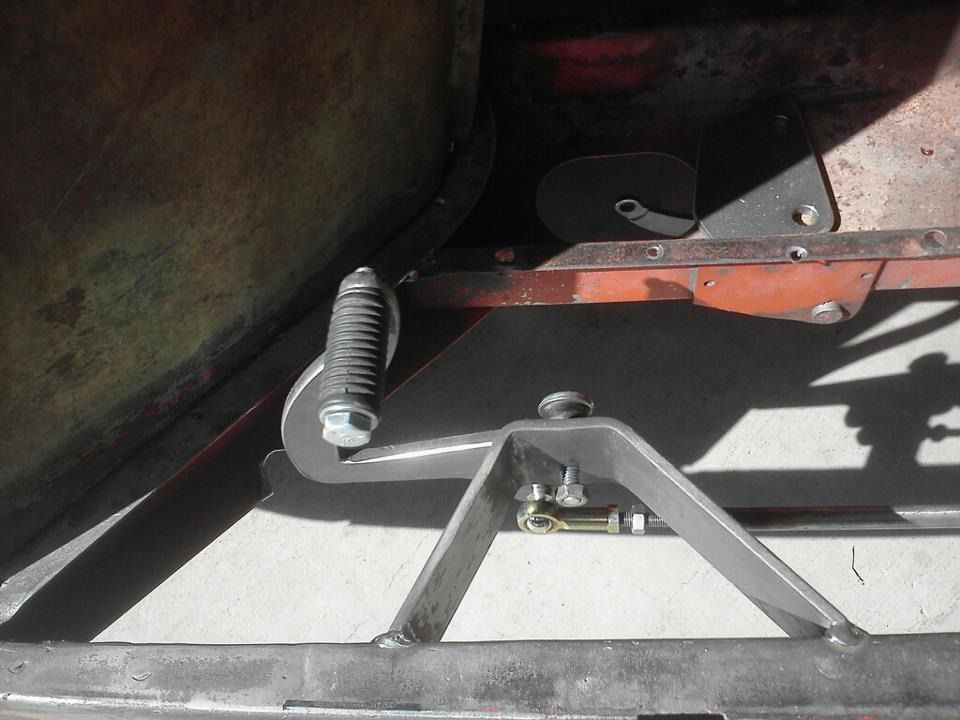 New floor boards were made and welded in.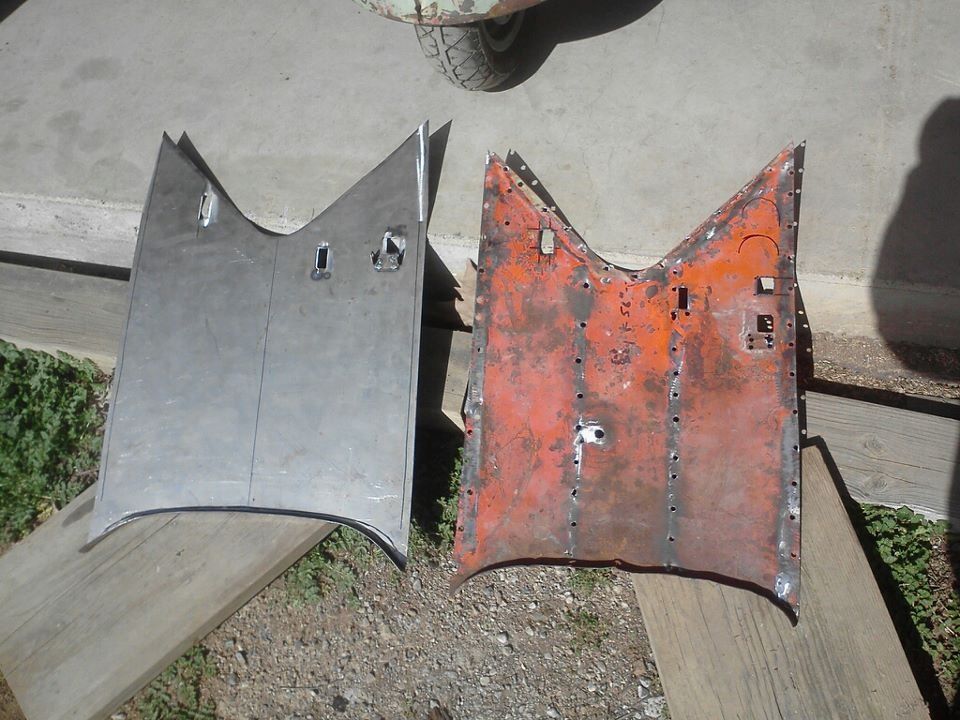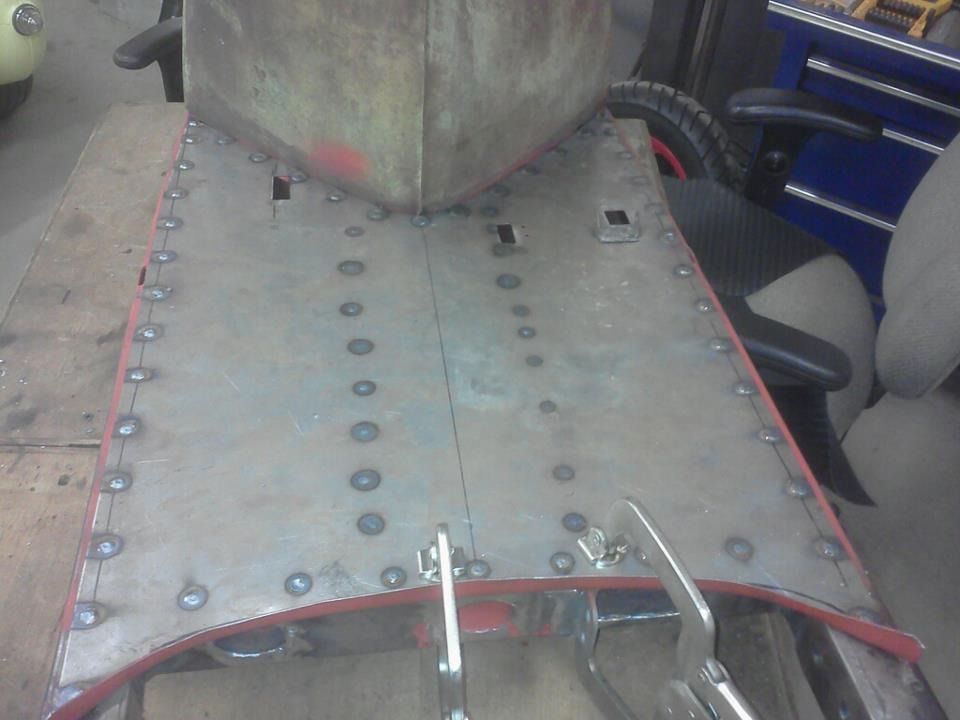 I then cut the gas tank and expanded it from 4.5 to 7.25 gallons.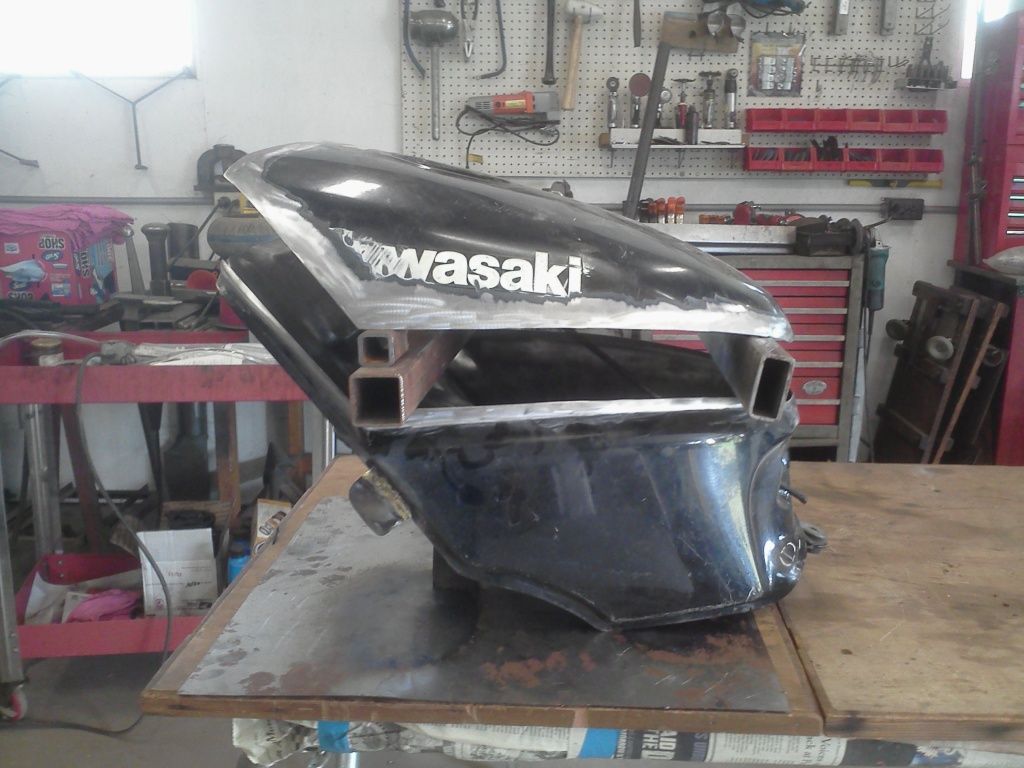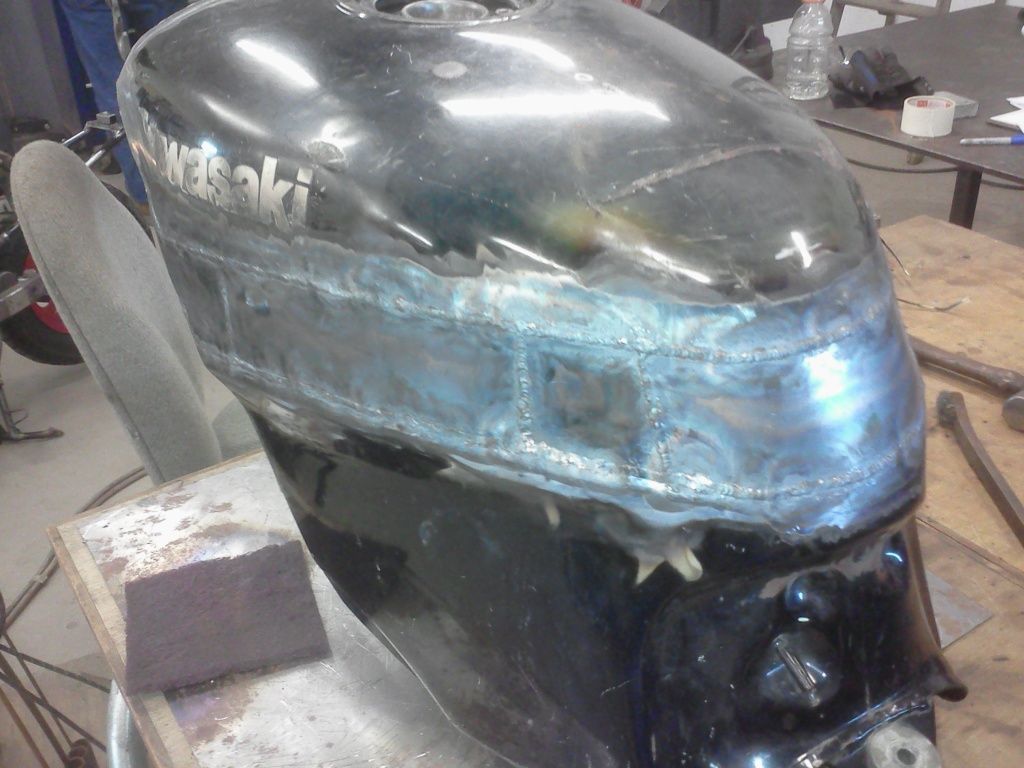 Here it is. Along with the radiator, overflow, etc..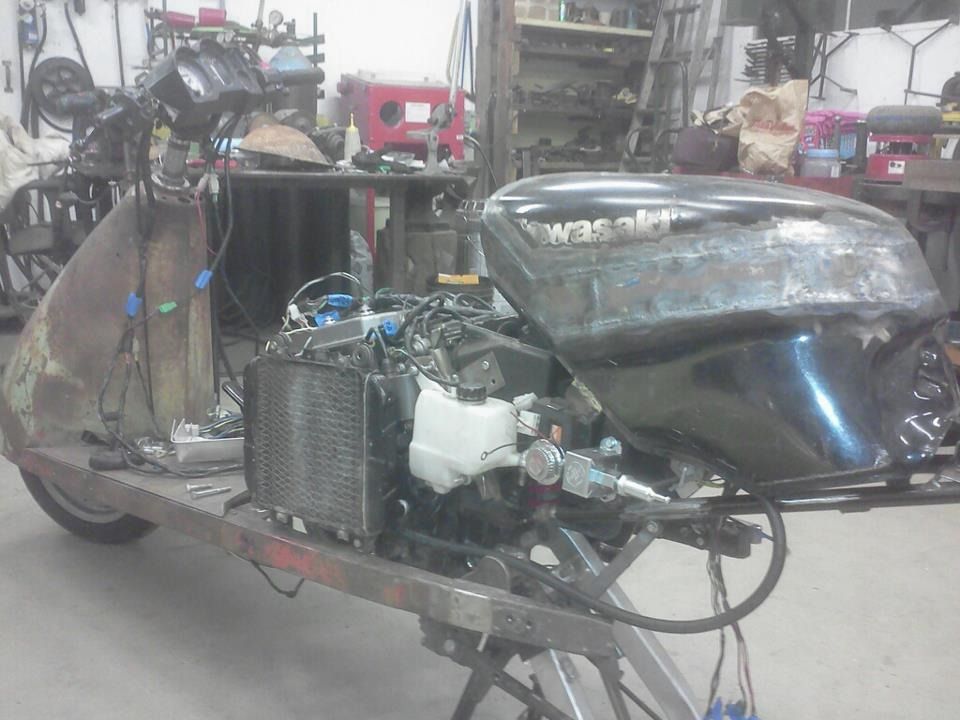 She is hanging around after a two into one exhaust being built out of Kawasaki & Honda pipes ending with a 1958 Bugeye Sprite Muffler.
I made this aluminum scoop in hope of giving the radiator good air flow.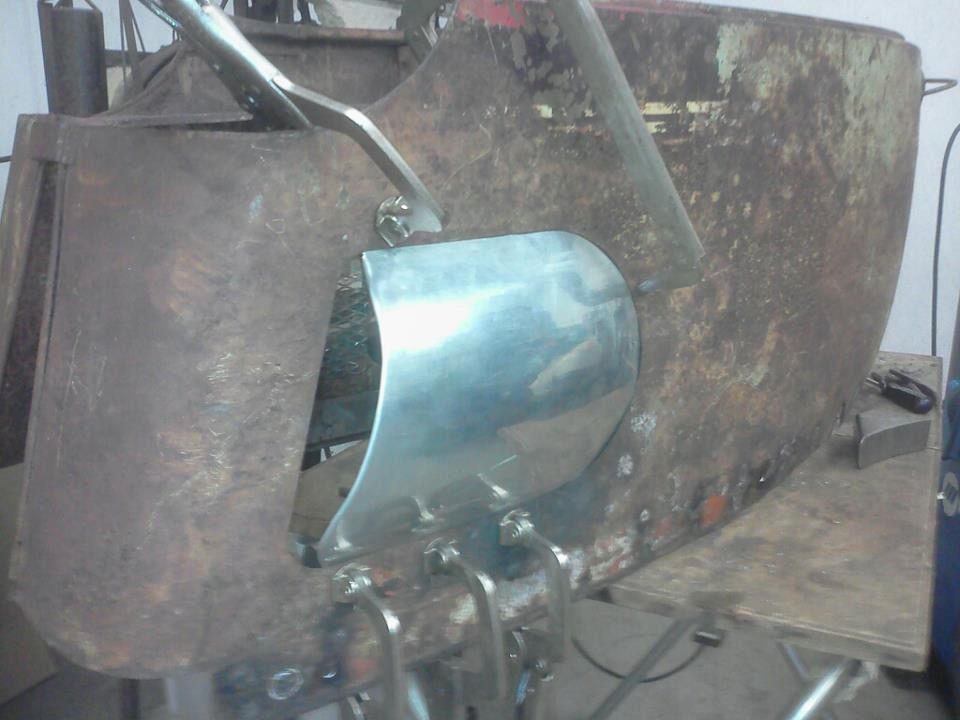 Then the dash and handle bar tube covers. The second picture shows them painted and mounted with the Ninja cluster with a vespa speeometer moumted in it. if you look close you will see a round crome knob. This is cruise control.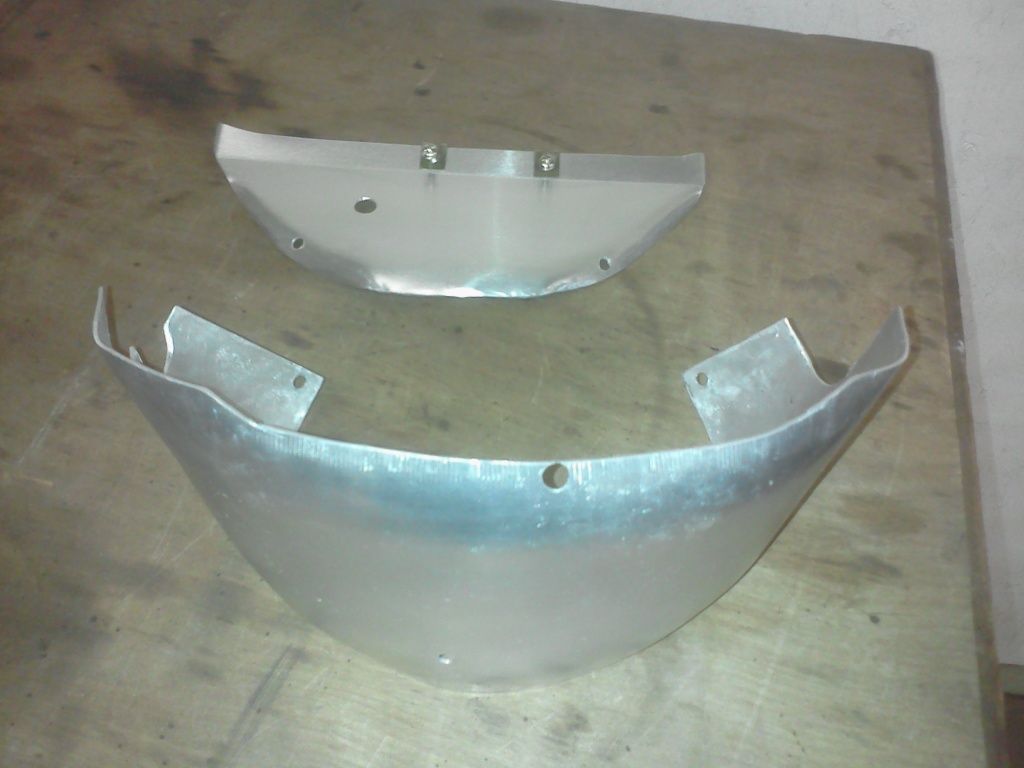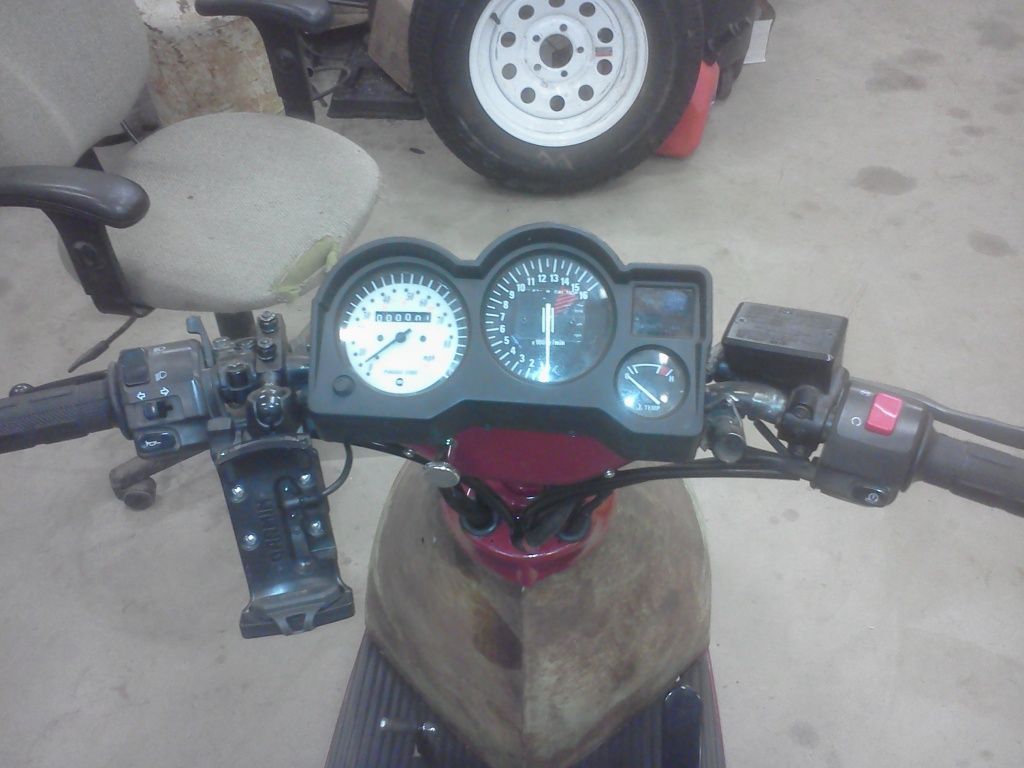 After 99% of the frabrication was done I took the scooter to LAAM Custom Motorcycle Seats in Redding. Seth built me an awesome seat!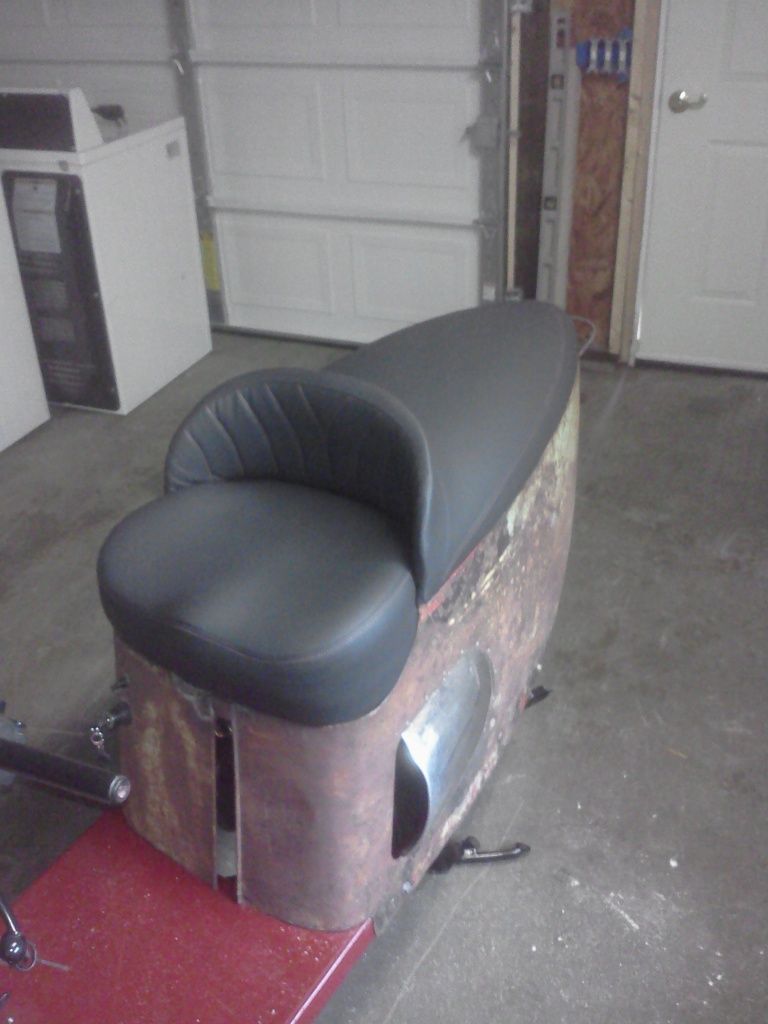 Here she is 99% done.