This 3-Burner Coleman came with my Dad's 200a. I think it was used maybe once? I see one used matchstick and there is no marks anywhere except for a few on the bottom. It comes with a collapsible aluminum stand that is new in box. The Stove also has its original box and has the item number of 426D499...1965 is what I have figured out.

I have oiled the pump/leather and chipped out the old gasket and put in a new one. Gets hot really quick.

What should I do with it? Is it to minty to use?

we currently use one of those really thin two burner propane ones...but this one is so pretty...not sure I want someone/wifey boiling over her oatmeal?? I guess use it or lose it....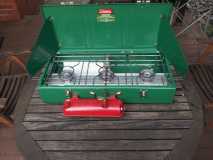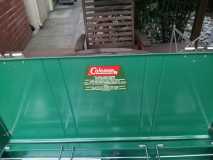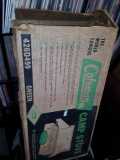 Your advice is welcome!!
SHADY