The last few days have been rough. After many years of severe asthma, cancer, chemo, steroid dependence with all of the side effects, my Dad returned to his heavenly family last Friday (22 Nov 2013). It was expected and he passed peacefully at home with his sweetheart by his side. My Mom and Dad raised three successful children with eight well behaved, intelligent grandchildren who will by all accounts be successful themselves in the upcoming years.
Mom and Dad were very aware of my interest in building a teardrop trailer and everything that goes along with it including the old camping equipment. I have put that off in order to help them in building their home for the last few years. When I went with Mom yesterday to winterize their old home that we are trying to sell, she gave me this ...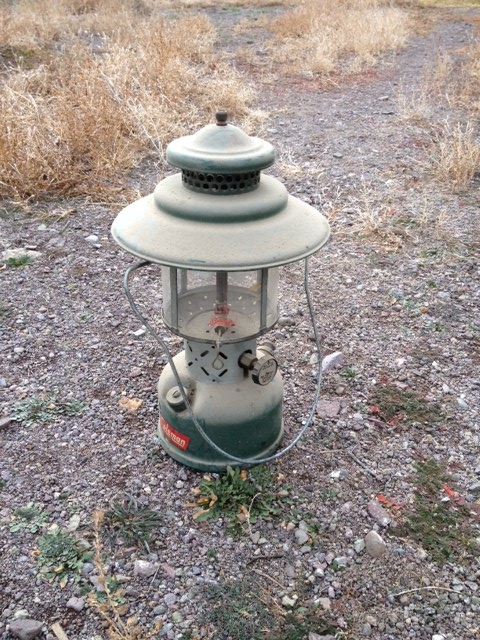 228E dated July 1953. She couldn't remember where it came from, (I suspect a long forgotten yard sale), but she told me that Dad had told her to make sure that I got it.
It has intact mantles (the clip on wire ones) on it and there was fuel in it. I tried to get the cap off, but the inner gasket was stuck down. I tried the pump and it seemed to work, so I thought why not and found a match ...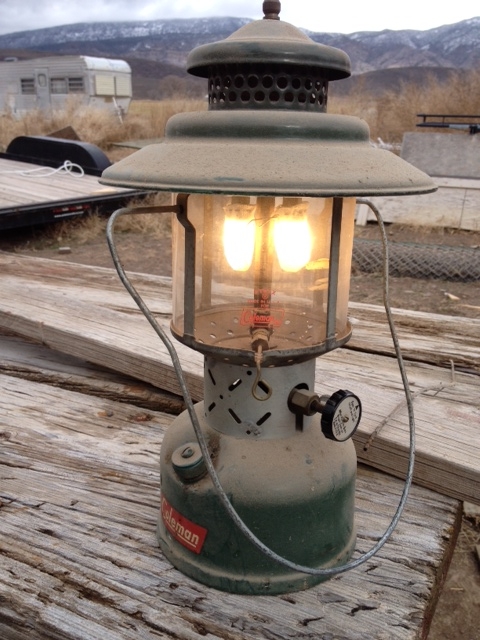 I'm sure that I'll have to ruin the gasket to fuel it up, so I think that I'll burn what fuel is in it after his funeral, then I'll clean it up and use it often and remember him each time that I do.