hi, I picked up this little box grill at a thrift store. Needs cleaned up. There are no marking on it that I can see or tell. Any idea who made it and what's it age might be?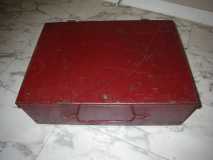 Bottom side. As you can see it needs fixed up:
The inside with the coal pan and grill in place. Tin foil was with it.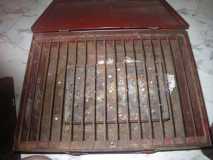 Two of the wing things were with it. I cannot figure out how to configure them. The door must just lean on them?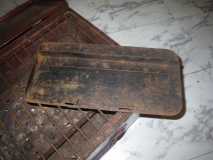 I am considering re-purposing this into a DO station. What say you?