Here is another little update. Needed a spare tire carrier. I had a few ideas and set off on this one.
I took so 2X2 square tube and cut a section out to fit the tire. Drilled some mounting holes and welded some nuts on the inside for the bolts.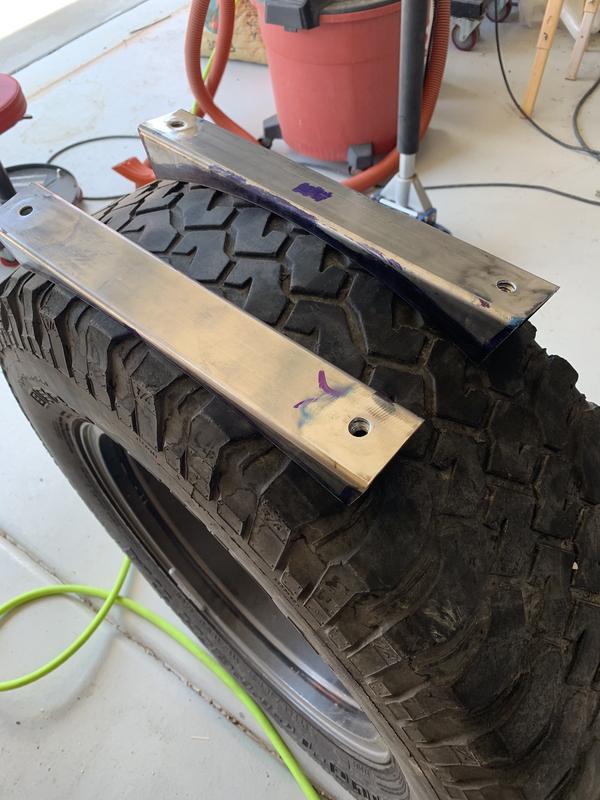 Needed two of these. A long with the two metal straps in the background.
The base is bolted through the fender, The piece of unistrut on the wall has a 1/2" fine thread rod that is the same as the lug nuts,
it can adjust up and down to to line up with a lug hole on the wheel. The weight on the wheel is on the fender, the rod just holds the tire upright and so it doesn't wiggle in the wind.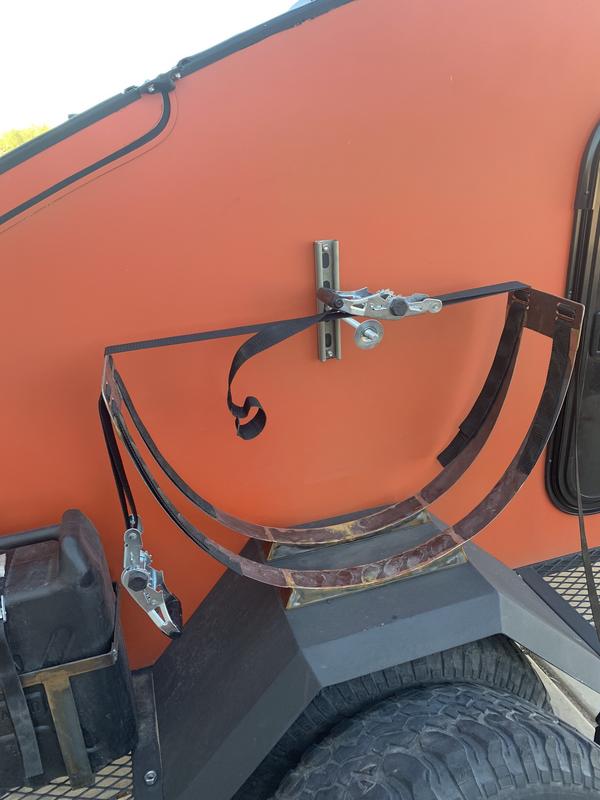 The tie-down straps hold the tire in the holder very tight.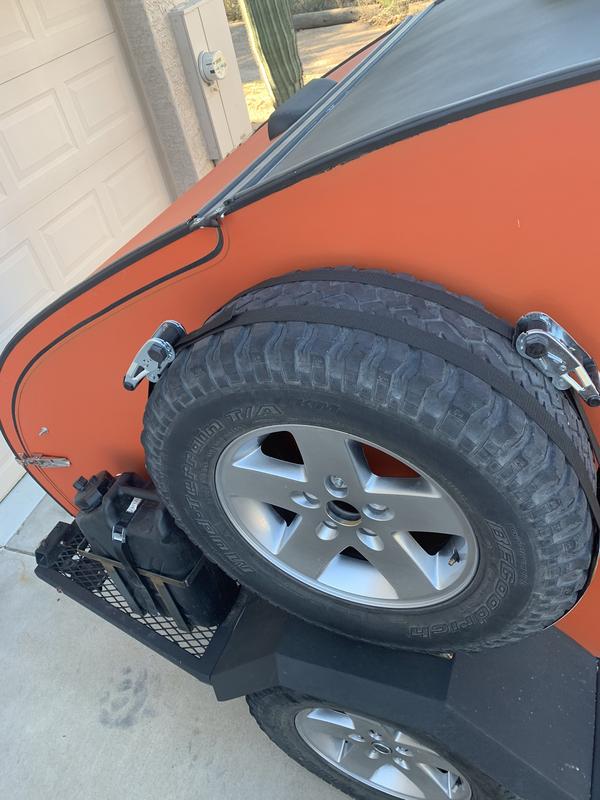 I wanted to see how well it works before I painted it. We have over 2,000 miles on it with out a hiccup. I think I'll get it powder coated, Just waiting till we have enough down time to get it in.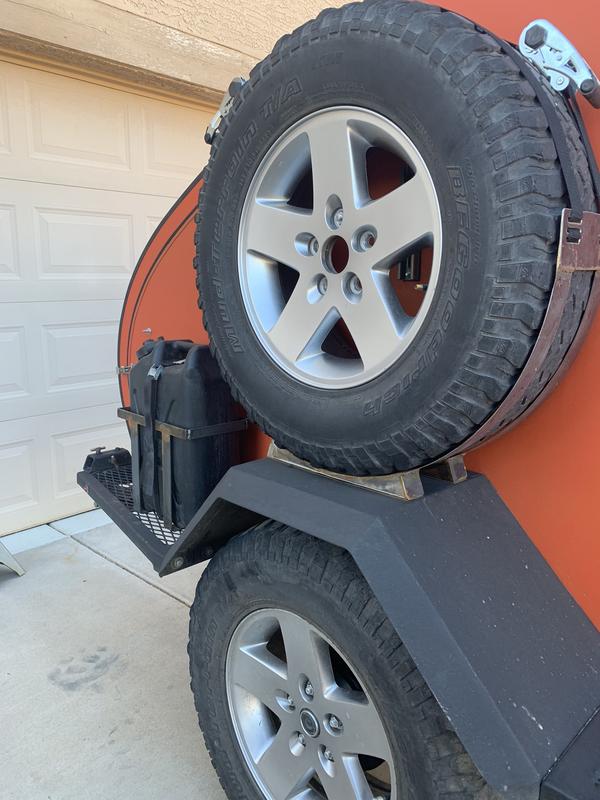 It works with the 32.5" tires I have on the trailer now, and I have a used set of 33.4" that will go on next. I am running 315's on the Jeep now and these run big it should be a 34" tire and they are 34.6". About 3/4" taller than my buddies BFG 35's. I carrier will hold the 315's but I'm not sure I have the fender room, maybe I will since I did the spring upgrade.
Todd