Seems like a broken record, but we had another hot, humid weekend. I didn't get to work on the Beatle on Sunday, but I did spend about 12 hours in the garage on Saturday.
Last weekend, I cut the hole for the vent fan. This weekend, I installed the fan. As has been my mantra, I used 3M 4200 as a sealant (in addition to the gasket supplied with the fan.)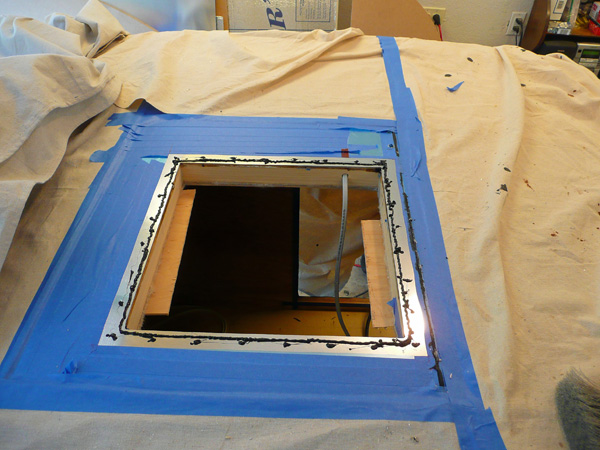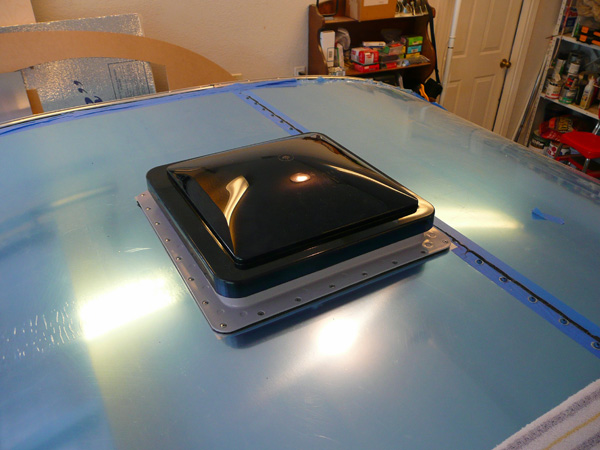 Next up was to install the hatch trim. I had formed it to shape previously, but hadn't installed it. First, a little more sealant.
Then fasten with blind rivets.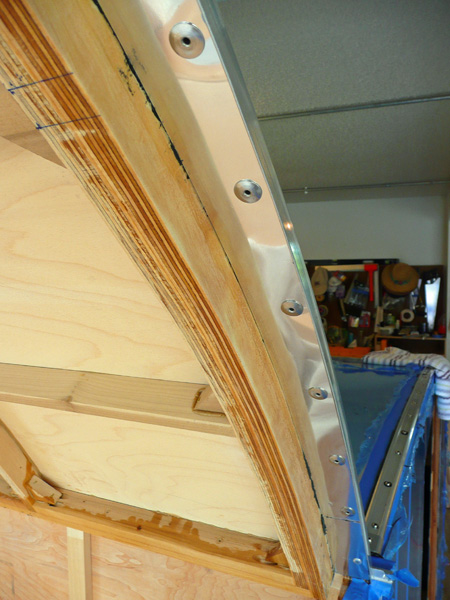 The trim is now installed.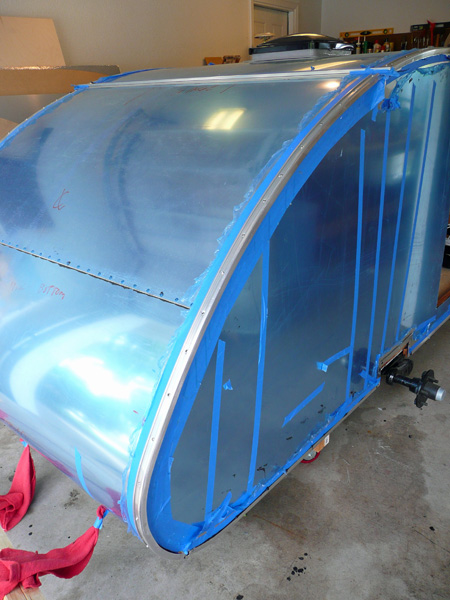 Time to move on to the doors. I had partially pre-built them with my walls, so they've been sitting around for about a year. Good news is that they didn't warp.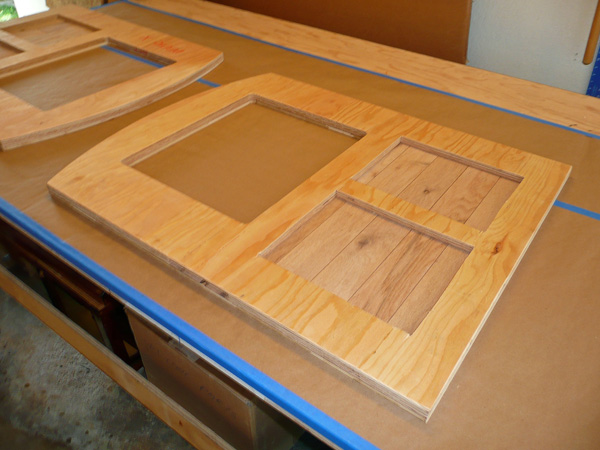 I added insulation and then PL premium.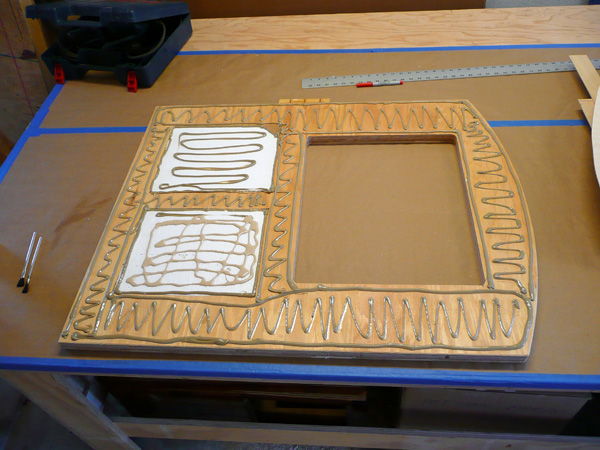 The 1/8" plywood skin was added. I used a j-roller to distribute the adhesive and flatten the plywood. Then it was fastened with backer strips and screws.
Last thing for Saturday was to make spacers for the hinges. I used 1/8" thick weather and UV-resistant UHMW plastic. It machines very easily with regular woodworking tools.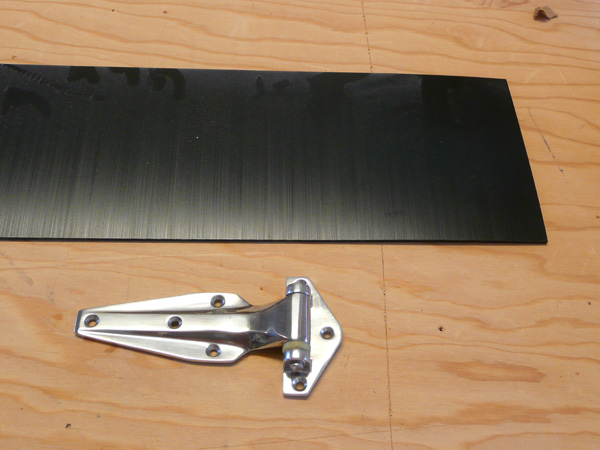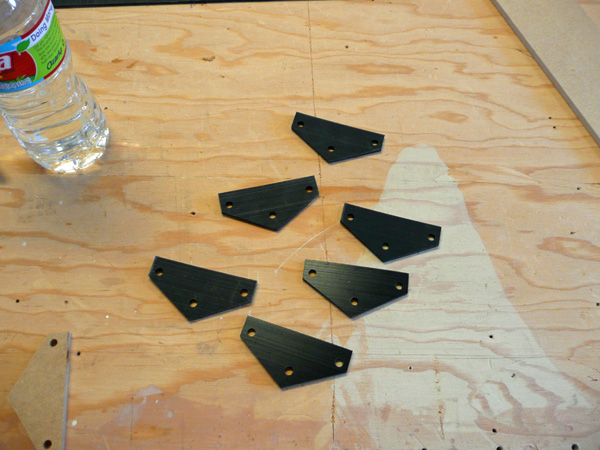 I'm happy with my one day of work. Take care.