Hey all: I got some of the spars laminated with Gorilla Glue last night & this morning. The ones pictured below are Poplar doubles for regular spars in low load bearing applications.
These in the next two pics are the doubled up spars for front overhead cabinets and the triple one is for the hatch These are all oak.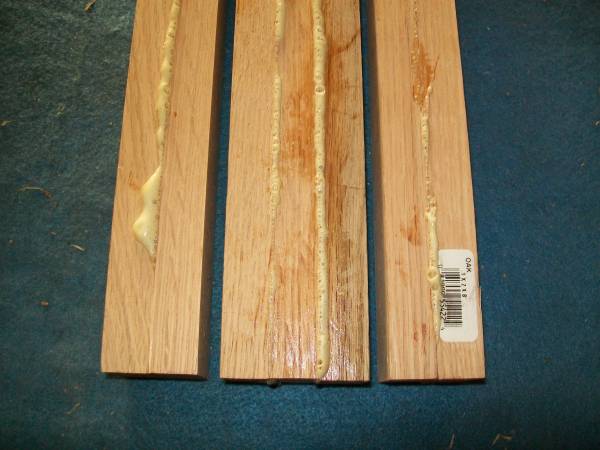 I picked up this faucet that needs a good cleaning and a water pump from Mr. RV yesterday as well as a converter, but I need to take it back and exchange it. This one doesn't have a battery charger in it. I might just get a Battery Tender Plus instead of using a converter.
I got two propane camping lanterns at the surplus store, also. $14 each. "Don't tell Pam" one is a TD warming present, so to speak. I will give it to her today when I see her.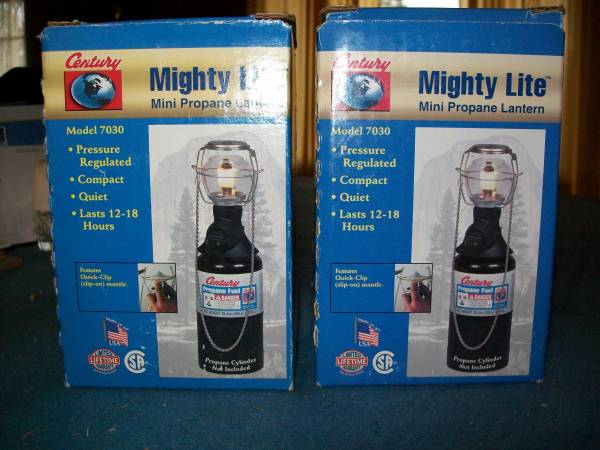 Well, I need to get going to meet Pam M so I can fix her frame extension. Pics to come later.
See you Guys & Dolls then.