Ultralight Stripper Build Journal:
My plan is a light as possible 5X8 Teardrop. I have chosen Mike's Ultralight profile as the foundation of my build. 500-600# is my goal. I want a tear that can be towed by a small car/truck.
I will use techniques I know. I have built several strip kayaks. I am comfortable with fiberglass/epoxy. So.... I will build a wood strip sided Ultralight, encapsulated in fiberglass/epoxy. However, I will not strip the top. I will use either silver colored fiberglass or colored carbon/kevlar cloth over 1/8" Plywood. spartan galley and cabin.
As of 3/09/10:
THE DESIGN. THANKS, MIKE!

PROFILE LAYOUT ON MASONITE. BRADS AT xy POINTS. BATTEN CLAMPED TO BRADS. WORKED GREAT FOR PROFILE LAYOUT..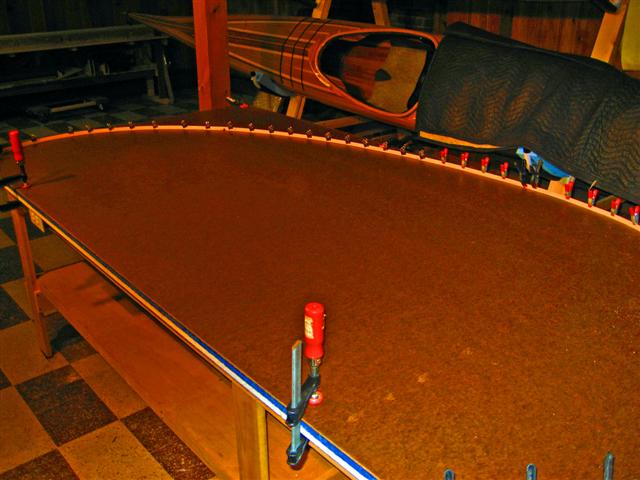 PROFILE LAMINATIONS GLUED (BOTH SIDES SHOWN ON TOP OF EACH OTHER)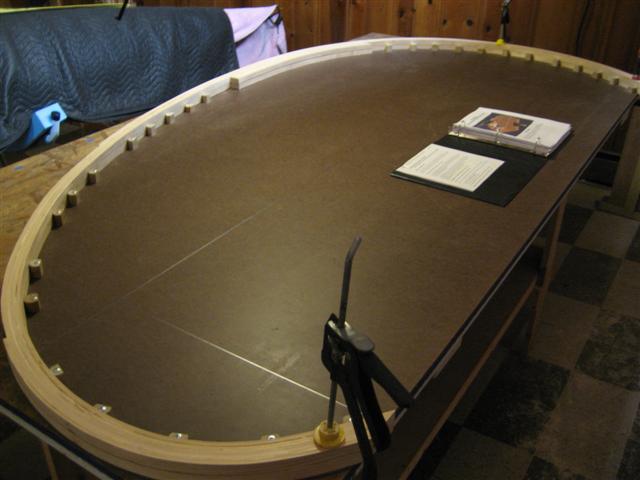 20 YEAR OLD PRESSURE TREATED PICNIC TABLE LUMBER
RECYCLED INTO FLOOR LUMBER. PICTURE ALSO SHOWS SOME STRIPS FOR SIDE WALLS, AND FIRST HATCH FORM CUT FROM DISCARDED PLYWOOD (10 PLY) HOSE REEL.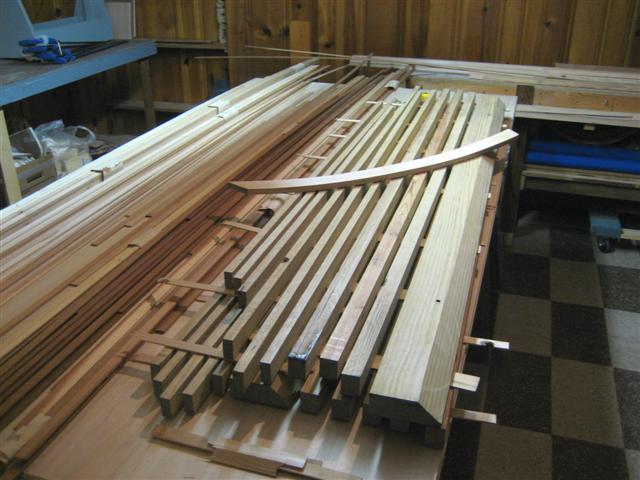 THIS IS MY PLANNED FRAME. IT'S ANDREW'S PICO LIGHT REDRAWN FOR A 5X8 WITH 12" WHEELS AND MAYBE A 935# AXLES. THANKS, ANDREW!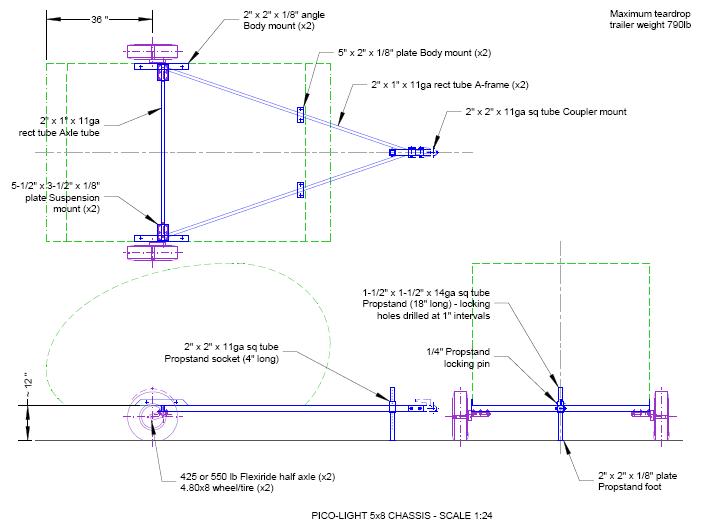 Larry C