No more pitty party for "the frame that couldn't" but now it does just fine.
Kinda got a little ahead of ourselves here but let me recap and document with pictures:
First we chopped off all the unusable frame: (saturday morning)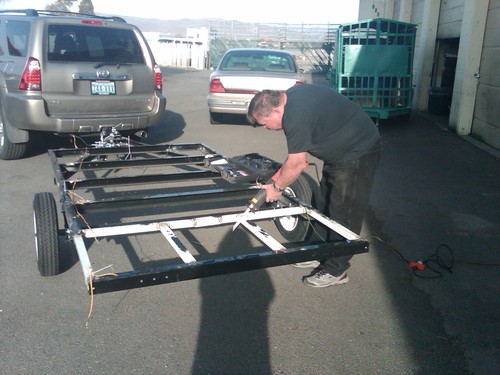 Just showing a sample of how unusable the old weld was: remember no pitty party!!! onward and upward...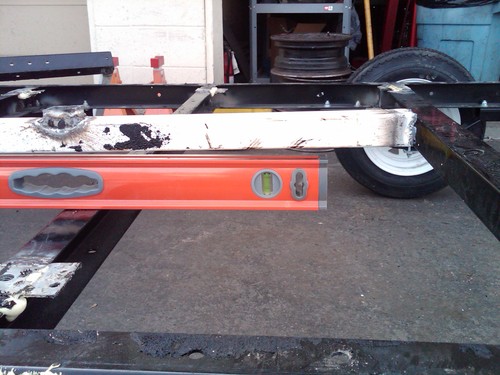 The new addition to the trailer has been welded at 45 degree joints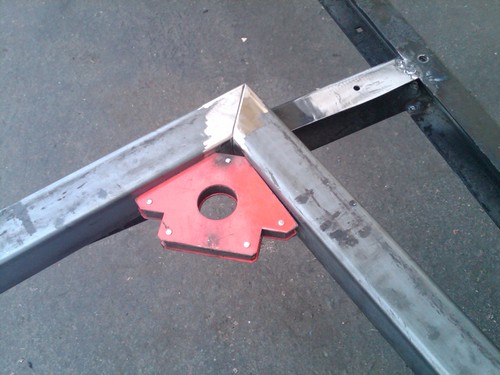 And then I was back to ground zero to forge forward. Heeeeeve Ho!