Hi all,
Well, it's been some time since my last post. Now I have something to post about.
Our family planned a touring holiday of about 3200km (2000 miles), and I did not want to pull my big caravan along for such a long journey. I also did not feel like sleeping in a tent. My problem was that I have been working for a long time on a folding trailer, but it is MUCH harder to do something like this than a teardrop, and I was not even close to completion. I had to make another plan.
One evening I thought about this site again (
http://microship.com/resources/cardboard-core-composites.html
) where the builder used cardboard and fiberglass. I looked at the options, and estimated that I could build a trailer in about five weeks (part time). The holiday season was approaching fast, and I had about five weeks before we had to depart. Ouch!
Well, my wife looked at the cardboard trailer design, and gave me the thumbs up (I think she was just desperate to go on a camping holiday again).

And so started my five week mad rush. It really went hectic, and I did not have time to take good pictures, because sometimes I finished late at night, when taking pictures was not possible anymore.
I bought the frame back in 2007. The plan was to build a small trailer, but for a number of reasons that did not materialize. When I realized the trailer would not be built, I converted the trailer to a flatbed trailer. Photo 01 shows the basic frame back in 2007, and the second photo is of the completed flatbed trailer, about a year later.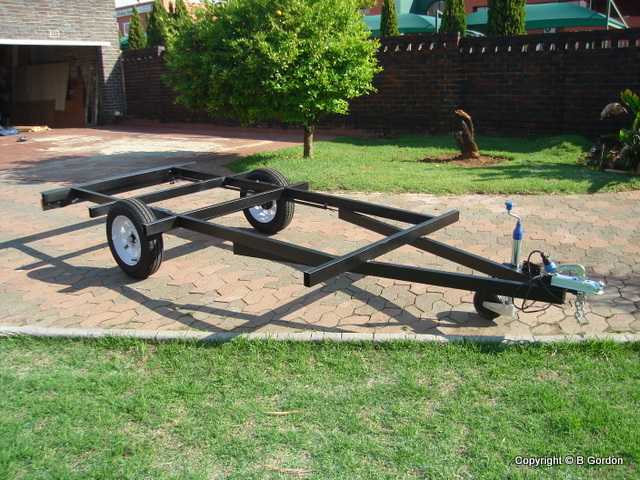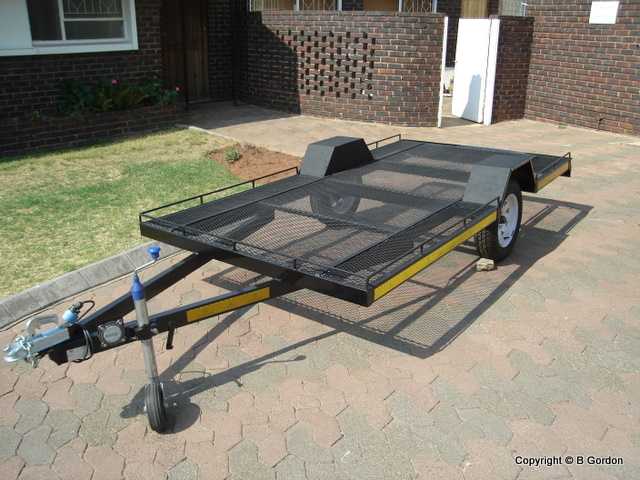 Okay, back to 2010. I started out by cutting out all the panels in cardboard, gluing it together, and covered it inside and out with fiberglass.
The cardboard teardrop was so light that my 8 year old daughter would have been able to lift it alone.
I did not weigh the completed fiberglass trailer, but my calculations show that it should be around 100kg (about 220 pounds). The flatbed trailer weighed in at just under 150 kg (330 pounds), so the entire trailer weighs around 250kg (550 pounds).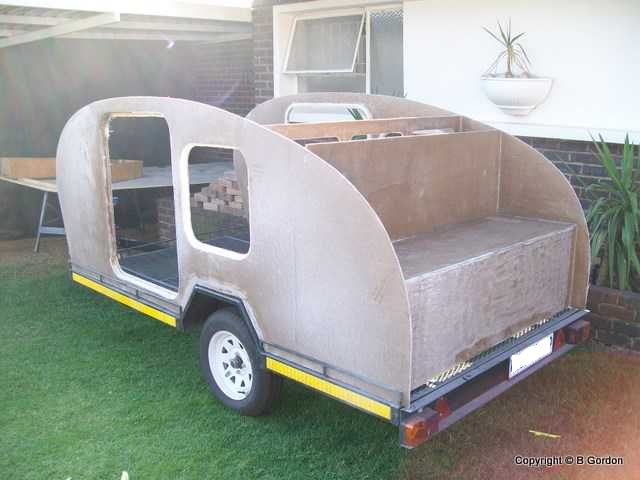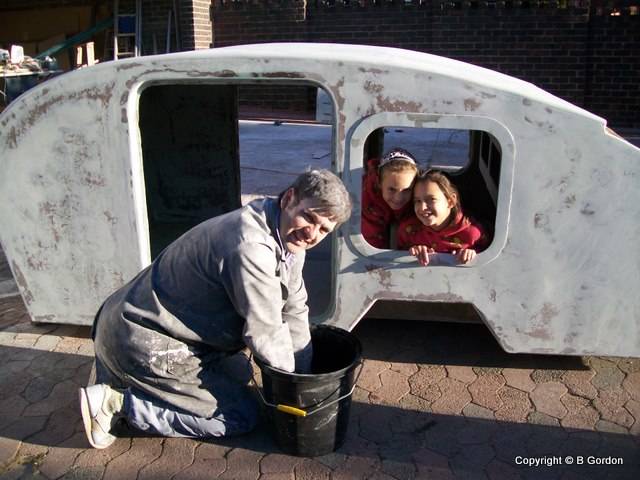 I lifted the fiberglass shell by myself, and my wife placed big paint tins underneath. Then I lifted the other side and did the same. We then rolled the trailer underneath the shell, and I bolted it to the frame.
The trailer towed like a dream. I could easily cruise at 120km/h (75 miles/hour) [the speed limit in South Africa], and my fuel consumption was WAY better than with my big caravan. I hardly noticed the trailer behind me.
We had a great holiday. We traveled 3233 km in total, of which about 300km was gravel roads.
Here is our Family Adventure Touring Trailer.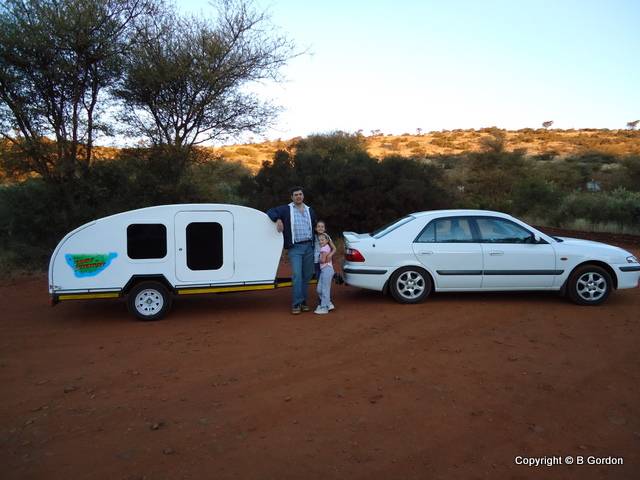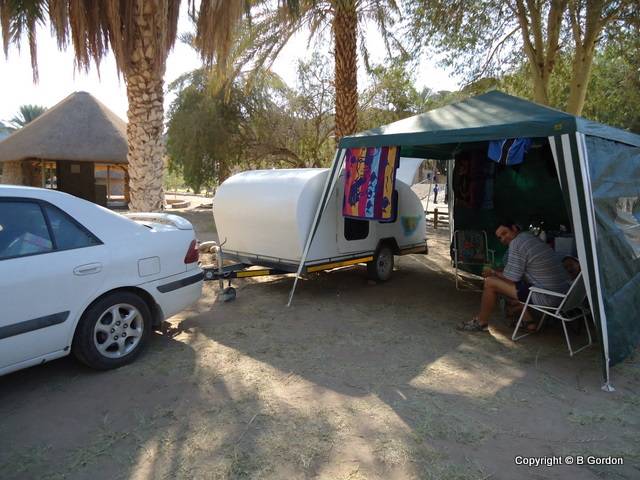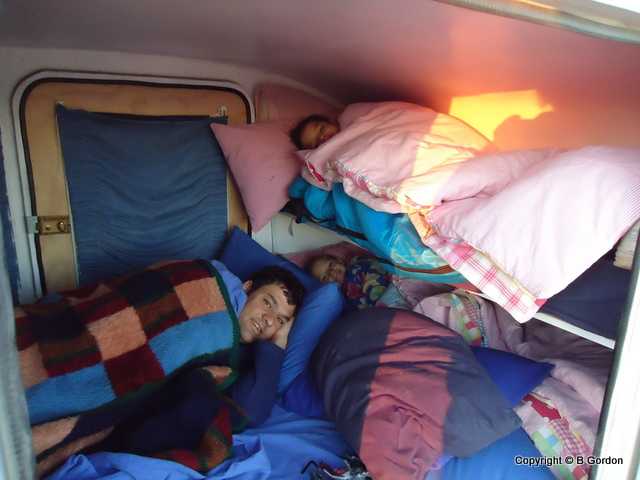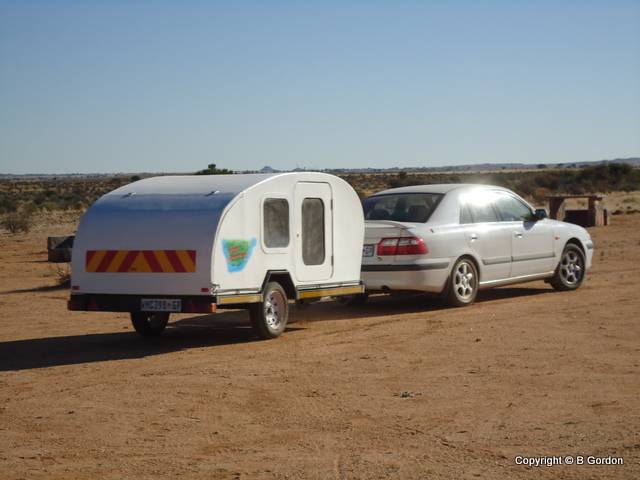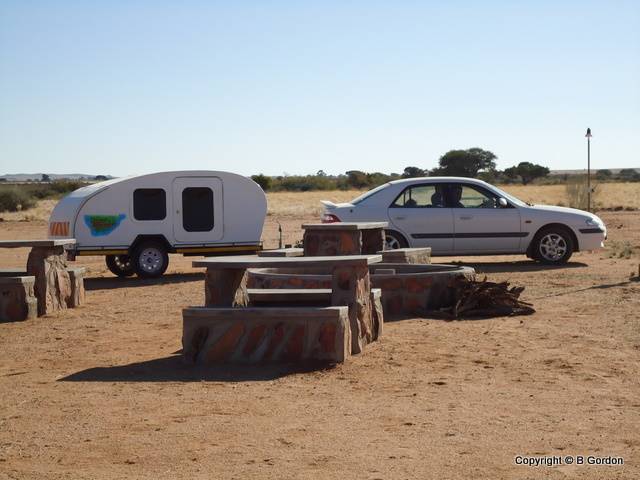 A last note - If I had to do it again, I would NOT use the same method. Although the cardboard is rigid enough, it flexes too much to get perfectly flat panels. The body filling and sanding took longer that the actual build. It was, unfortunately, NOT a fun build, as I was working against time. However, I did learn an enormous amount. Hopefully those lessons can go into the next build....

Hope you enjoyed the read!