Well, I was able to work on the TD yesterday. I made the dividers for the different compartments in the cabin cabinets. I finish sanded the red oak face frame. It is now ready for a clear poly finish. I cut out the opening for the stereo in the center upper panel. I need to get the speakers yet. I will cut out their openings when I get them. I need to get the electrical boxes for the 110 volt AC outlets. I will place two of them in the next compartment by the stereo and two 12 V outlets also.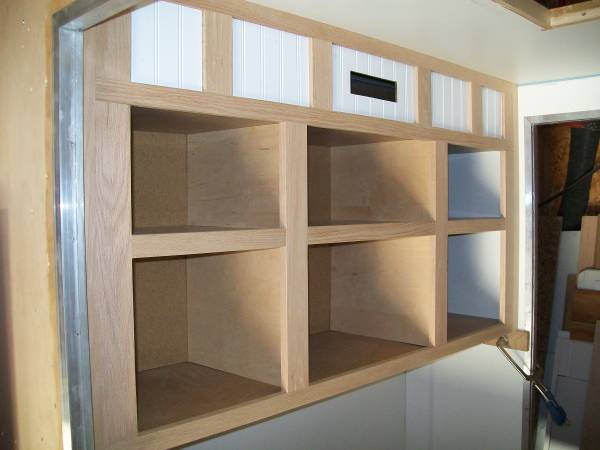 I am off for vacation this week and I will be spending most of my time on my other TD build, the "Silver Nugget". Look for an update on it later this week.
Terry and I will be getting married on Saturday the 16th. It has been very time consuming and expensive to get ready. But we did all of the arrangements ourselves with a little help from friends and family. That always helps. I will post some pictures next week of us during the wedding.
We hope all is well with everyone of our teardrop friends. Take care...